Description
Leadership Rhode Island, The Providence Journal, and Rhode Island College present, in its eighth year, the two-time award-winning forum by the RI Press Association for community outreach: Publick Occurrences.
This year's topic, "Rhode Island Schools in Crisis: Can we make our schools safe, warm, and dry again," engages the Rhode Island public to learn from the following panels of content experts representing multiple perspectives.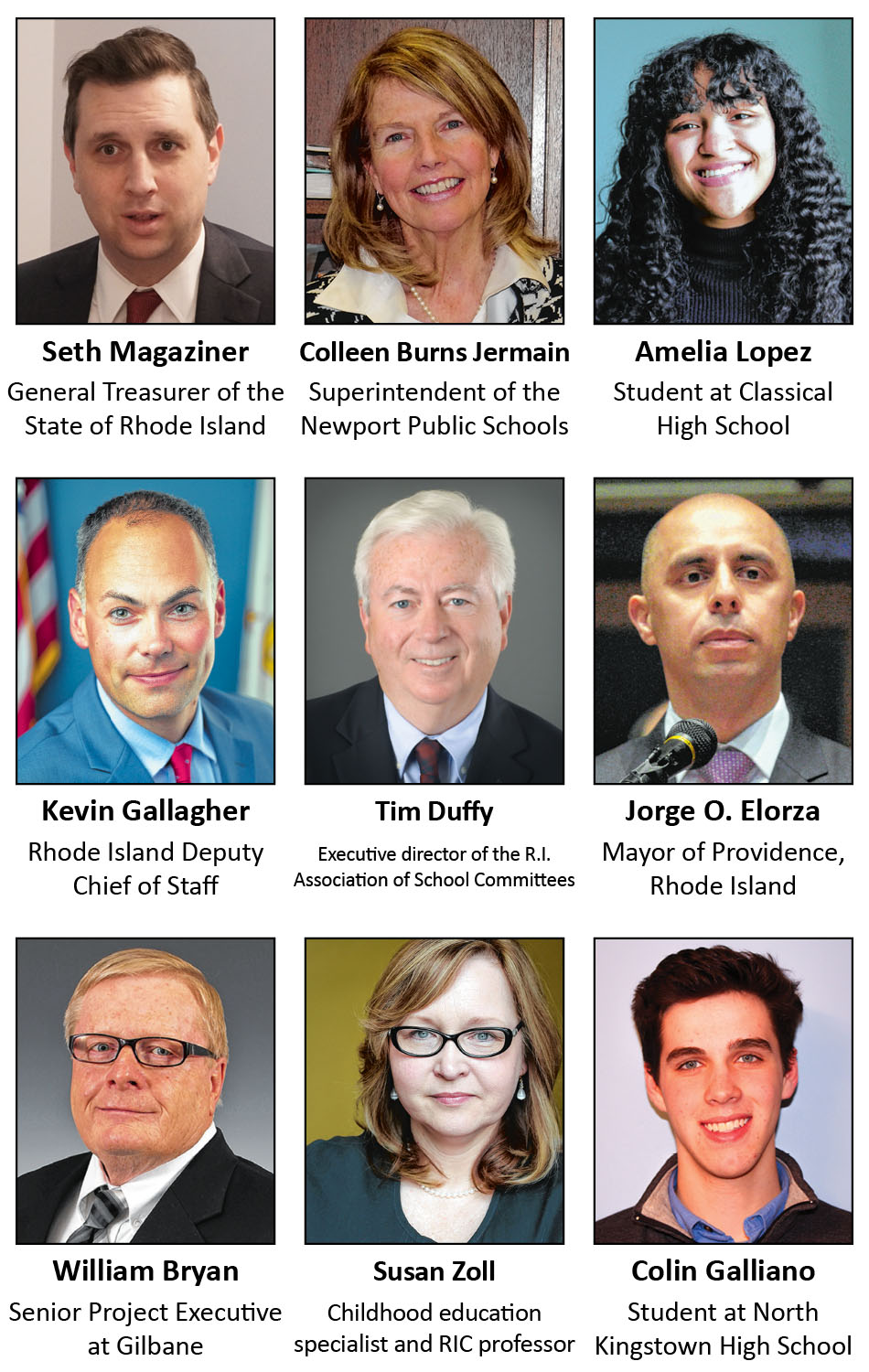 $250 million— $500 million — $2.2 billion, how could it cost so much?
Seth Magaziner is Rhode Island's General Treasurer. Magaziner has worked to help create jobs, strengthen the state's $8.4 billion pension fund, and ensure public servants have a stable and secure retirement.
Colleen Burns Jermain is superintendent of the Newport Public Schools. Newport's school buildings range from a crumbling high school to one of the state's newest and most attractive elementary schools.
Amelia Lopez, a student at Classical High School, is Co-Chair of the board of Young Voices, a statewide organization focused on training low-income youth to become confident civic leaders and powerful community advocates.
Who will decide who gets the money?
Kevin Gallagher is Governor Raimondo's Deputy Chief of Staff. Gallagher serves as Raimondo's principal education policy advisor working at all levels of public education in the state.
Tim Duffy is the executive director of the Rhode Island Association of School Committees. RIASC works to shape public education policy at the local, state and national levels.
Jorge Elorza was elected mayor of Providence in 2014. A lawyer with a degree from Harvard Law School, Elorza has worked as a law professor and was named Providence Housing Court judge in 2010.
What should the schools of the future look like?
William Bryan is a senior project executive and 40-year veteran of Gilbane Building Company. Bryan critiques and analyzes Gilbane's K-12 education projects in Rhode Island and around the country.
Susan Zoll specializes in early childhood education. A Rhode Island College professor, Zoll works on initiatives to support Rhode Island's early childhood workforce in the care and education of young children and their families.
Colin Galliano is a junior at North Kingstown High School. A sprinter and a javelin thrower on the track and field team, Galliano wants to go to the University of Rhode Island to study pharmacy.
Audience members are invited to participate in iClicker voting and Q&A. The event is free of charge.
"A civil society is essential to the workings of a democracy. This series of public policy discussions not only informed participants but also challenged them to become more involved in the process. The organizers cleverly used technology in their gatherings to broaden the process. It is encouraging to see how this organization values the importance of civil discourse." - Award Judges from The Idaho Press Club, 2014.
Register here or call Joanne Gallogly at 401-273-1574 x100.
COME EARLY! Sapinsley Hall sits 400, and any overflow will watch the event on screens in another RIC auditorium (first-come, first-serve event seating).