Description
**** 1-ON-1 SESSIONS & WORKSHOPS ENROLLING NOW ****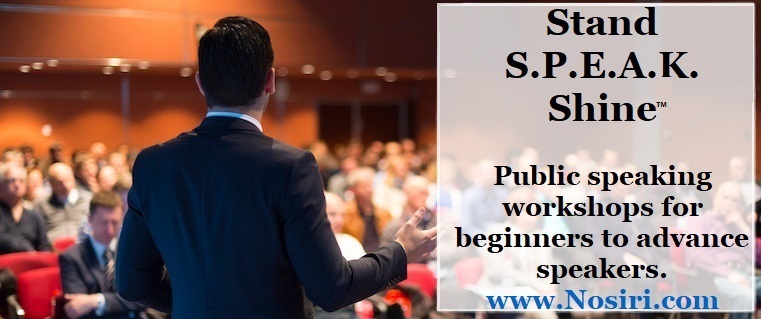 Visit Us at www.Nosiri.com for more information.
• Public Speaking Classes • Presentation Skills Training Courses • Oration Lessons • Speech Performance
www.Nosiri.com
Workshops & 1-on-1 Sessions I Overcome Anxiety I Speak with Confidence I Command an Audience
The New Client Assessment cost $53.00 and is required before 1-on-1 session enrollment.

CALL: 240-271-6098 to check space availability & register today.
Visit Us: http://www.Nosiri.com or http://www.publicspeakingdcmd.blogspot.com

Adult Public Speaking Workshop Program | Public Speaking Training Classes in DC and Maryland | Confidence Training DC Workshop | Public Speaking Program in DC & Maryland

Washington DC I Maryland I Virginia I Online & Global