Sales Have Ended
Registrations are closed
Thanks for your interest. Register for our next meeting. We meet every Tuesday, 11:45 AM to 1 PM.
Sales Have Ended
Registrations are closed
Thanks for your interest. Register for our next meeting. We meet every Tuesday, 11:45 AM to 1 PM.
Description
Presentation skills are vital to success in business and life, yet the idea of it somehow fills most of us with terror. If you can learn to be the person that gladly steps up to talk – and does it effectively – you will earn more, build your business or advance your career, and promote your personal brand.

This workshop is a regular meeting of the Hi-Noon Toastmasters Club. Toastmasters International has helped more than 4,000,000 people with their public speaking needs - and we can help you too!
Toastmasters Testimonials on YouTube (https://youtu.be/0peP_oF4io4)
Toastmasters is the most efficient, enjoyable, and affordable way of gaining great communication skills. By learning to effectively formulate and express your ideas, you open an entirely new world of possibilities. You can be more persuasive and confident when giving presentations, improve your one-on-one dealings with others, find your voice, communicate your passion and expertise, and even begin to look forward to public speaking.
Toastmasters have access to Pathways, the exciting, flexible and interactive way to develop your skills:
Pathways Described on YouTube (https://youtu.be/b-bNl5z-wY4)

Participating in Toastmasters will prepare you for almost any event involving an audience, including presenting a project update, making a toast, contributing your thoughts at a meeting, speaking at a memorial service, teaching classes, leading a discussion group or making a sales pitch to a potential client. In addition, you'll find advice on managing your stage fright and finding speech topics.
David's Story on YouTube (https://youtu.be/mmfgHTIwba0)
Visit our workshop. We provide a fun and friendly setting and a proven, self-paced skill development program. Our meetings offer a safe space to practice public speaking, improvisation, presentation skills, thinking on your feet and how to remain calm when called upon in group settings. Enjoy the creative off-the-cuff speaking, the inspirational prepared speeches, and the constructive feedback that helps our members improve.
Plan to arrive by 11:50 a.m., so you can be met at the door and introduced to members of our club. The meeting proper is from 12 Noon to 1 p.m. After the meeting, there is time to chat and to answer any questions you have.
A typical meeting has 10 members and guests gathered in our large meeting room with abundant seating. Dress is business casual, but you might also see a suit or jeans. Guests often say "it feels like home".
You don't have to speak when visiting our club. You may simply observe if you wish.
Guests attend for free and there is absolutely no obligation to join.

Learn more at our website (https://hinoonhsv.toastmastersclubs.org/)
Come visit us Tuesday and learn how to speak confidently on any topic without preparation, how to communicate your ideas clearly, and how to build rapport with your audience.
---
Directions:
Room 343 in the First Baptist Church, 600 Governors Drive SW, Huntsville, AL.
Take the Governors Drive exit off Memorial Parkway. Head east towards Monte Sano Mountain. The church is on the left, just past the first traffic light. There is free parking in the spacious lot on the east side of the church.

Use the East Entrance (#4) facing Huntsville Hospital. Use the intercom button to ask to be buzzed in. Say you are going to the Toastmasters Meeting.

Walk to the first hallway on the right. From there, you can either take the stairs up one level or continue down that right hall to the elevator. These inside-the-building directions are repeated on a sign in the window beside the intercom button.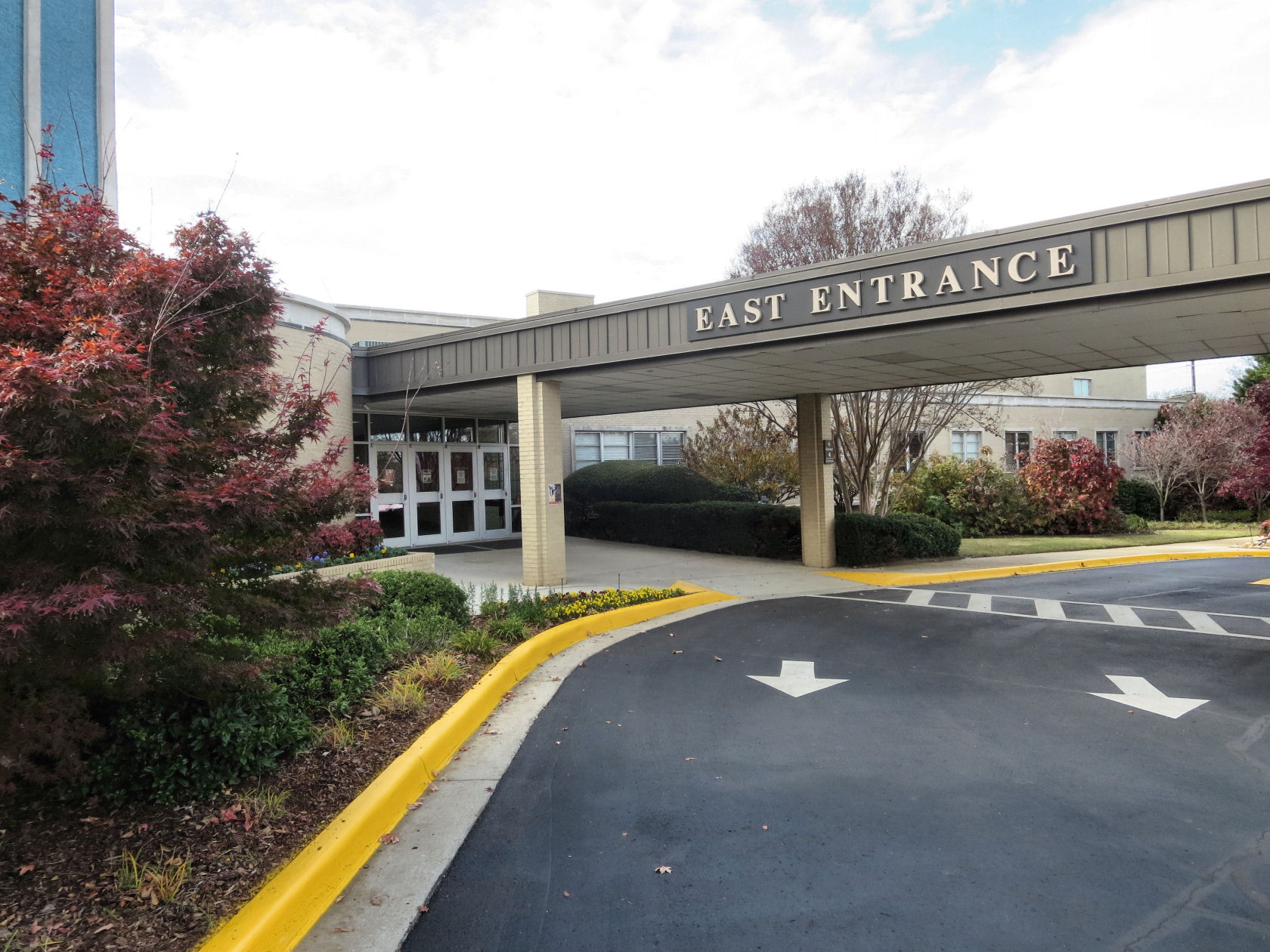 ---
FAQs
Are there ID or minimum age requirements to enter the meeting?
Not for guests. You must be at least 18 to become a member.

Do I need any special preparation for the meeting?
No.
Can I bring a friend?
Yes.

How can I contact the organizer with any questions?
Click the 'Contact Us' link on our website's home page. (https://hinoonhsv.toastmastersclubs.org/)

Do I have to bring my ticket?
No.

Can I update my registration information?
Sure.

How often can I be a guest before deciding to join?
After two or three visits you will know if the club and Toastmasters are right for you.
How much does it cost to join?
When you decide to join, membership is just $55 for 6 months, plus a one-time cost of $31 for your first Pathways path and a club badge.
What does a typical meeting look like?