Public Speaking Peace of Mind Teleseminar - proceeds supporting Autism

Thursday, 25 October 2012 from 2:00 PM to 3:15 PM (EDT)
Event Details
Having troube seeing the video? - click here:
http://www.youtube.com/watch?v=DtwOIHyg9T4&list=UUp2EaNr6jf3y40To8yuNkHw&index=1&feature=plcp
If the thought of public speaking or delivering a speech or presentation creates anxiety, stress and fear - this teleseminar is for you.

Anthony Lindan's Peace of Mind Approach To Public Speaking teleseminar will help prevent and eliminate your public speaking anxiety, stress and fear.
 In this teleseminar you will learn:
Why the

Peace of Mind Approach

to Public Speaking will make you a better public speaker

How to defuse your fear-based mindset

The 4 secrets that will create peace of mind.

How to apply the 4 components of the Peace of Mind Approach To Public Speaking - Confidence, Engagement, Preparation and Execution

Why confidence trumps everything in public speaking 

How to be more confident by understanding the 3 critical aspects of confidence

The new rules of audience engagement - why you are already more engaging than you think


(The Preparation & Execution components are discussed in detail in the accompanying MP3 audio download - The Thumbs Up System for Public Speaking.)
Based on 25 years of real-world experience deliver thousands of presentations, Anthony's Peace of Mind Approach To Public Speaking is specifically designed to help corporate and business professionals present any information to any audience with confidence, poise and enthusiasm.

The Peace of Mind Approach to Public Speaking differs from other public speaking programs because it does NOT deal with content and delivery mechanics. It's NOT about band-aid tips or tricks to fix after-the-fact problems. It's NOT a bunch of hard to remember rules about eye contact and gestures or formulas about structuring the content of your speech.

The Peace of Mind Approach To Public Speaking is all about changing the way you see public speaking by acknowledging and defusing the destructive fear, anxiety and stress triggers that keep you in a fear-based mindset. It provides practical and proven tools to help you develop a positive and empowering peace of mind foundation that strengthens your inherent skills and confidence and enables the real you – your genuine and authentic self – to naturally shine.
 When approaching public speaking with peace of mind you will: 
Unlock 

and project your natural confidence and enthusiasm.

Build 

rapport, likability, believability and credibility with your audience.

Communicate more effectively and persuasively.

Develop a presentation style that fits you. Not one that you have to fit into.
FREE BONUS RESOUCES
All participants will receive over $100.00 of additional resources for FREE!
The Thumbs Up System for Public Speaking MP3 audio download by Anthony Lindan - $39.99 retail value

How To Effectively Use Humor In Your Speech ebook by professional speaker and humorist Judy Suke - $14.99 retail value

Stress Reduction Relaxation Meditation for Public Speakers MP3 download by hypnotherapist Daniel Paulin - $24.99 retail value

Additional bonuses to be announced



Why are proceeds going to Autism Speaks Canada?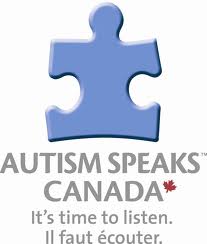 October is national 'Autism Awareness Month' in Canada.
Our family has been touched by Autism. My 13 year old son Henry is on the Autism spectrum with a diagnosis of Asperger's Syndrome, Tourette's Syndrome as well as a severe learning disability.
Helping raise awareness about Autism and raising funds for Autism support programs is my personal passion and charity of choice.
Proceeds from this teleseminar will be provided to Autism Speaks Canada.
To learn more about Autism, please visit www.AutismSpeaks.ca

Thank you for your support.
Anthony Lindan

This webinar is being organized by Anthony Lindan Productions Inc. as an independent, third party fundraising effort. Proceeds from this event will be provided to Autism Speaks Canada. Anthony Lindan Productions is solely responsible for the contents of this webinar. Autism Speaks Canada assumes no responsibility or liability or endorsement for the content.

Teleseminar FAQs
What is a Teleseminar?
Teleseminars are seminars conducted over the phone and web.

A teleseminar may be audio only and sometimes it may include slides.
What are my listening options?
You have the choice of listening online or dialing in via telephone

You will be provided with a web link and password to listen online.

We will also provide a list of Canadian local dial in telephone numbers and an access code to listen by telephone.



Can I use any telephone?
Yes, you can use any phone – smart phone, cell phone or a land line.
 Do I have to call a long distance number?
We will provide a selection of Canadian local dial in numbers.

If there is not a local dial in number for your area, you may want to listen online to avoid long distance charges.
Will a recording of the teleseminar be available?
Yes, all registrants will receive a link to listen to or download an MP3 recording of the teleseminar.
Have questions about Public Speaking Peace of Mind Teleseminar - proceeds supporting Autism?
Contact Anthony Lindan
Organizer
Anthony Lindan is Canada's Client Appreciation Magician.

Anthony's unique communications expertise has been honed during his 25-year career delivering thousands of custom scripted magic presentations at business and corporate events across North America.

Since 1997 he has operated Anthony Lindan Productions focusing on team building, corporate training and entertainment marketing

Anthony Lindan is a graduate of Queen's University and Seneca College and is a member of CAPS - The Canadian Association of Professional Speakers and CSTD - The Canadian Society for Training & Development.
For more information about Anthony Lindan, please visit:
www.ClientAppreciationMagician.com