Description
Strong communication skills are essential for business -- whether you're presenting at TED, delivering a pitch, or interacting with colleagues or clients. Speaker Coach and TEDx Organizer, Kelsey Crouch, teaches the fundamentals of delivery, how to navigate your nerves, and make a lasting impact.
We all get nervous sometimes, heart races, palms sweat, we might forget our words (or our own names). In this class we will focus on handling nerves, no matter how scary!
This is a great class for every level of speaker.
WHAT YOU'LL LEARN:
How to understand and embrace your relationship with your Audience

How to identify nervousness and the fight, flight, freeze response in your body, in order to disarm it

How to implement industry tricks to stay grounded and speak well, even when nervous
WHO THIS CLASS IS FOR:
Professionals looking to grow soft skills

Speakers looking to enhance their stage performance

Individuals ready to manage their fears of public speaking and step into the limelight



A note about photo policy: There may be a few photos taken during class for social media and our own records. We promise we will never post anything unflattering or embarrassing, but if you have an issue with your photo being taken, please let the instructor know.
About the Instructor: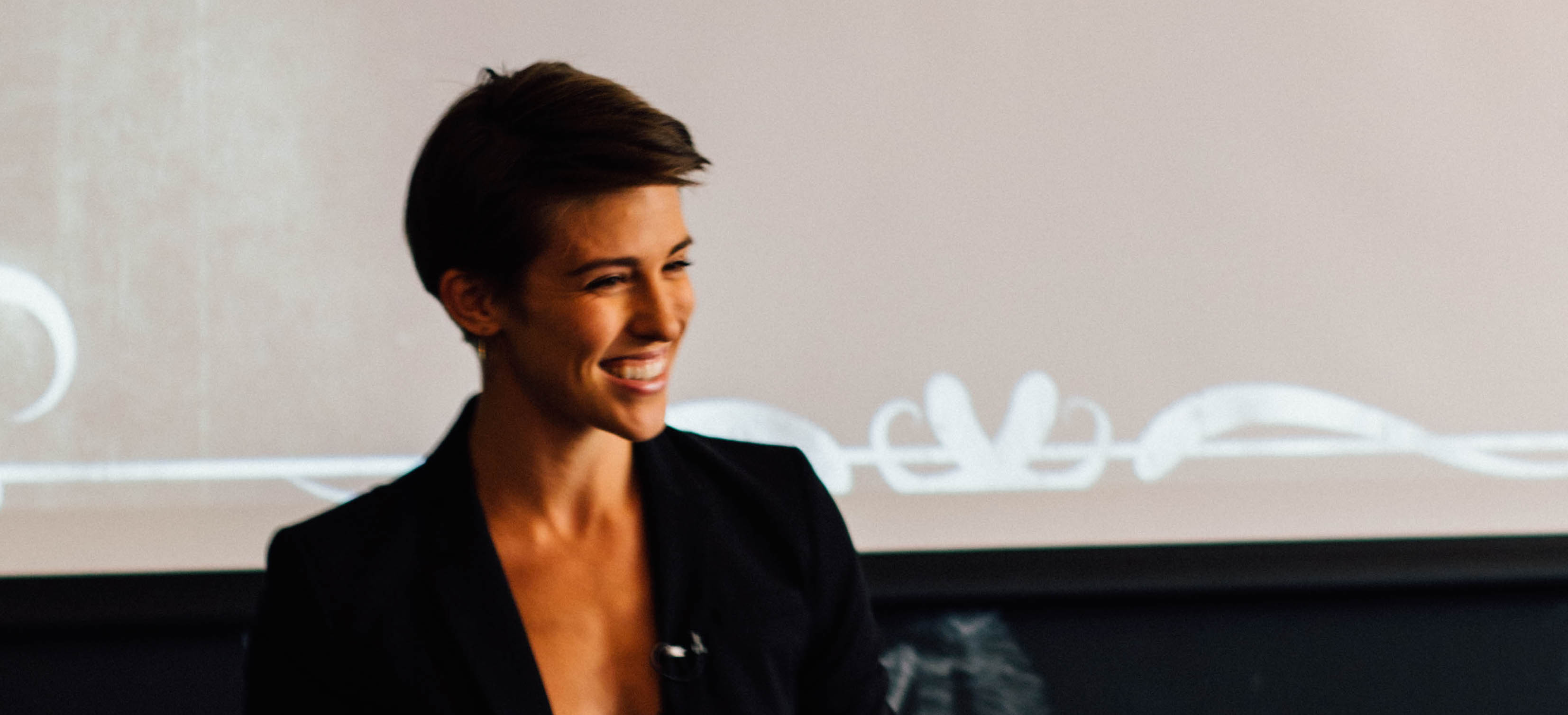 Kelsey Crouch is a public speaking and communications coach, guiding speakers to discover their own authentic voices, craft targeted messages for their audiences, and deliver presentations with impact.
Kelsey is also the co-organizer of the monthly TEDxGramercy Salon. Kelsey was an actor for 25 years, studying at Drama and Voice at Shakespeare's Globe Theatre in London and Musical Theatre at Syracuse University. She utilizes techniques used by the most renowned performers and a deep understanding of human connection to guide professionals to their communication success. Past clients include CEOs, Entrepreneurs, Designers, Artists, Lawyers, and Mental Health and Wellness Professionals. www.kelseycrouch.com
About the Space:
Blender Workspace is a leading luxury workspace located in the NoMad neighborhood of New York City. The space was custom built for high-caliber professionals who value thoughtful design and an elevated work experience. Blender Workspace has evolved into a HUB for creative, lifestyle and wellness brands, with several prominent firms calling Blender home.