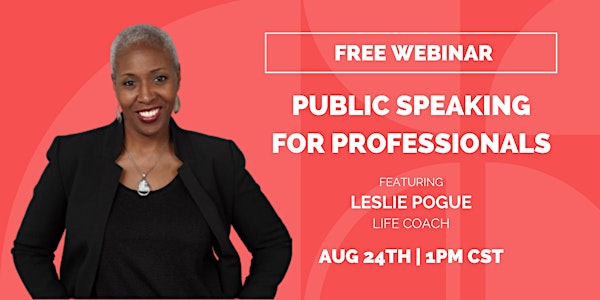 Public Speaking for Professionals
Learn how to narrow down your topic as well as all the in's and out's you'll need to know regarding the technical aspects of speaking.
About this event
Public speaking can be challenging - from deciding what to put in your presentation to how you're going to deliver it, there is so much for you to plan out. In this live webinar, Coach Leslie will show you the exact steps she takes (and recommends) in order to deliver a powerfully memorable speech, lecture, or talk.
In this webinar, you'll learn:
A basic formula to set up your speech/topic
The technical tools you need as a speaker to give the best session
How to think on the fly when your mind goes blank
There will be plenty of time for Q&A so be sure to bring your questions.