Location
BostonSpeaks
50 Milk Street
Boston, MA 02109
Description
Public Speaking & Communication For Women Leaders is a 4-hour bootcamp that will empower your mindset, presence and communication style to help you develop into the leader that you were meant to be. This workshop blends theory with engaging interactive exercises and provide an opportunity for women to share experiences, reflect on ideas and apply specific techniques taught by the instructor.
WHAT WILL BE COVERED:
Effective Communication
In the workplace, effective communication is the foundation for better job performance and relationship building. Learn how to be more strategic and effective in the way you communicate
Discover four distinct communication styles, identify your preferred style and how to engage others with different or contrasting styles

Speak with authority and make your communication impactful

Hone essential listening skills to gain respect, trust and influence
Leadership & Executive Presence
Your presence speaks volumes in every business situation. Tap into your strengths to develop a presence that will be memorable and credible,
Learn how body language and verbal behaviors affect your image as a leader

Practice and hone body language and verbal delivery to improve your presence

Learn how to project confidence in any work situation
Public Speaking
Make your voice heard whether you are in a meeting or presenting in front of a large audience
Discover key elements to engage and connect when you speak in public

How to get over your nerves and make your butterflies fly in formation

Practice the art of storytelling to win the hearts and minds of your audience
Influencing Change
Your ideas are important and you need to know how to influence others. In today's world, leaders are successful because of influence, not authority.
Identify key elements of persuasion that you can use in any work situation

Discuss and practice approaches on how to influence others

Become aware of your strengths and weaknesses when it comes to influencing others
Recovery Is The New Fit - Our Mental Health
For many women, balancing the demands of work, family, friends, and personal time is a challenge.
Examine your priorities and what "balance" means to you

Learn how to lead with confidence when dealing with many challenges

Discuss what you need right now and moving forward to be the best you


Your Instructor: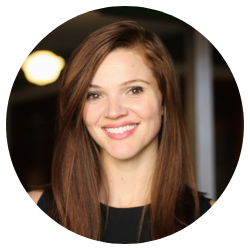 Kristin is founder and CEO of Project Alianza, a women-led social enterprise that provides education for children living in remote farming communities in Latin America.and the co-founder of WomenSpeaks, an initiative by BostonSpeaks created to champion the advancement of women as effective communicators and leaders through enriching, empowering and educational programs, connections and community events.
She is a TEDx and Keynote speaker, panelist, public speaking coach for women leaders and entrepreneurs. In 2018, she was selected as a winner in the MassChallenge Boston accelerator for high-impact startups where she currently serves as the Social Entrepreneur in Residence. She previously worked at RAND Corporation, a global policy think-tank where she coauthored over 20 policy briefs and peer-reviewed articles. She has traveled to 40+ countries and lived in Mexico (to assist families at the border), Spain (as an English teacher), and Nicaragua (as Fulbright Scholar). In her sessions, you will learn to meaningfully and authentically share your story and your organization's mission.
About BostonSpeaks:

BostonSpeaks offers private coaching, group classes and corporate training to help individuals take their communication and public speaking skills to the next level. Our mission is to equip individuals with the necessary skills, connections and mindset to become more successful in their professional career and life. Learn more at www.bostonspeaks.com