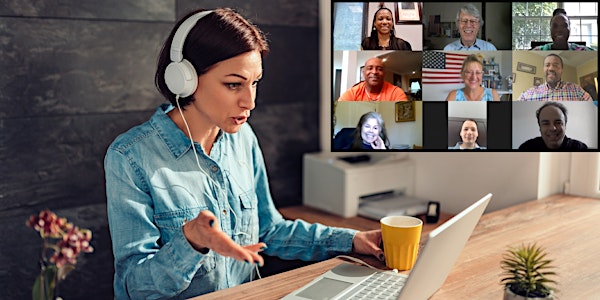 Public Speaking Club/Workshop - Supportive Feedback & New Skills/Confidence
Come visit us! No commute. Learn by doing. Achieve personal/professional goals. Low cost. We've built confident speakers since 1982.
About this event
Each meeting of our club, Hi-Noon Toastmasters, is a workshop because it includes opportunities to practice - conducting meetings - delivering impromptu speeches - presenting prepared speeches - giving/receiving constructive feedback - all in the company of our fun, supportive membership. Guests often say it feels like home.
Our club is part of Toastmasters International - a 100-year-old, non-profit network of 15,000 clubs in 145 countries, dedicated to helping people improve their communication and leadership skills.
In Toastmasters, people can also learn and practice the soft skills - communication; organization; teamwork; punctuality; critical thinking; social skills; creativity; interpersonal communication; adaptability and friendly personality.
Guests are always welcome. Visiting is free. To request the Zoom login, use this Contact Us form. The welcoming session starts at 11:30 AM CT (CST = UTC - 6, CDT = UTC - 5) every Tuesday. Plan to 'arrive' by 11:45 AM (convert to your time zone here). After the meeting, you can get answers to any questions you have.
The Toastmasters education program is called Pathways. It is a flexible, interactive way to develop the communication and leadership skills that you need to succeed.
There is much more information on our website.