Description


Prepare to Build a Better You!


VIRTUAL MEETINGS (8:00 PM to 9:00 PM EST )

Do you want to practice public speaking, improve your communication and build leadership skills? Learn more about our methodology to help maximize your potential!
Why is Public Speaking Linked to Being Successful?
Worth magazine's Power 100, an annual list of the 100 most powerful people in global finance, features men and women from around the globe who work in a range of professions from banking to hedge funds to politics and punditry. Some of them exercise power through their investments, others through regulatory authority, others by the power of persuasion. But they all have one thing in common: They use public speaking to amass, solidify and extend their power, and then get things done. If you really listen to how they do it, you can glean several principles to help you do the same.
THIS IS WHERE LEADERS ARE MADE
The world needs leaders. Leaders head families, coach teams, run businesses and mentor others. These leaders must not only accomplish, but they must also communicate. By regularly giving speeches, gaining feedback, leading teams and guiding others to achieve their goals in a supportive atmosphere, leaders emerge from the Power Speakers' program. Every Power Speakers' journey begins with a single speech. During their journey, they learn to tell their stories. They listen and answer. They plan and lead. They give feedback—and accept it. Through our community of learners, they find their path to leadership.

EVERY 1st and 3rd Monday of the Month PHYSICAL MEETING (if possible COVID-19) & ONLINE.
AGENDA on VENUE
7:00 PM - Networking
(Mingle with Entrepreneurs, Professionals, CEO's, Presidents, Founders, Investors, and Influencers of Miami)
8:00 PM - Toastmasters Welcome
8:05 PM - Introductions. (TOPIC of the DAY) Education
8:15 PM - Table Topics.
8:30 PM - Speakers Sessions Begins.
8:50 PM - Evaluations.
9:00 PM - Closing & Mingle
EVERY 2nd and 4th Monday of the Month is VIRTUAL
Ready to take a YPEToastmaster's journey? with YPE Toastmasters, you can break barriers, not your budget.

SPONSORS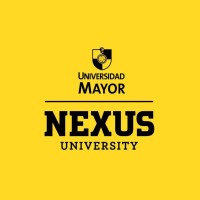 NEXUS UNIVERSITY MIAMI
MAKING THE SHIFT FOUNDATION