"Public Speaking: 101"

Tuesday, October 15, 2013 from 6:30 PM to 8:30 PM (EDT)
Event Details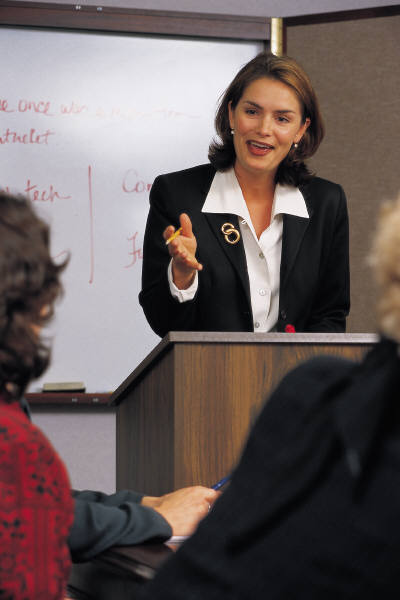 "Public Speaking: 101"
October 15 - November 5
Ladies America is launching the first in a series of curriculum-based education opportunities for members of our network, beginning with a four-week course on public speaking under the instruction of award-winning journalist, author and professor, Tom Squitieri.
As Warren Buffett has said, "85% of professional success is based on a person's ability to effectively communicate."  Ladies America wants to offer you the best continuing education and professional development to help you advance your career. 
Have you ever been nervous to speak with your boss or make a presentation?   Have you ever felt frustrated that you aren't adequately communicating your thoughts or making your case? Then, this could be a game-changer for you -- or, at least, the beginning of that change in your life and career.
SPECIAL NOTE: Please remember that often times your employer has dedicated funds set aside for individual professional development, so even if you don't have it in your budget this month, your company may be able to support your interest in training and continued education.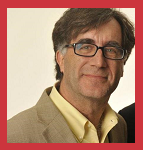 Beginning October 15, 2013, we will have a FOUR-WEEK course running Tuesdays from 6:30 - 8:30 PM for only $250 with long-time teacher, author, speaker (and rather funny), Tom Squitieri.  
After 34 years as an awarded-winning journalist, Tom Squitieri joined the wider world of communications and turned his talents into capturing client ideas and crafting them into prose that is smart, creative, unique, seductive and compelling, to say what the clients want to say and help them win the business opportunities they seek. 

Tom's passion to use communication, writing and training to give structure and voice to the important work and thoughts of others comes from being a superb policy writer with an uncanny knack for rendering complex ideas into simple compelling text; those skills have resulted in three Overseas Press Club Awards and three White House Correspondent Association awards as a journalist and, in less than two years in the public relations arena, a winner of a 2007 Communicator Award of Distinction. 

Tom writes in ways to engage, stimulate and connect with all kinds of people. He brings a special emphasis on working with clients to create focused and intelligent strategies and messages that support successful media campaigns, from simple announcements to super-charged issues. In addition to media counsel, his writing skills help clients communicate with maximum credibility and impact. 

In academics, Tom was invited to create and then teach a unique college course that combines journalism, public affairs, ethics, philosophy, current affairs and war zone survival skills into a practical application to broaden thinking and day-to-day success. That course teaches students how to ask questions that cannot be dodged, provide answers that are detailed and on-point, and unleash the ability to think on one's feet and use all of one's senses. It also teaches the merits of when to be silent and how to write creatively and clearly. 
When & Where

Cooley Law Firm -- Kalorama West Conference Room
1299 Pennsylvania Avenue Northwest
#700
Washington, D.C., DC 20004


Tuesday, October 15, 2013 from 6:30 PM to 8:30 PM (EDT)
Add to my calendar
Organizer
Ladies America is a national network of professional women connecting to advance one another personally and professionally, following the motto, "Women Helping Women."
Founded in 2006 in Washington, D.C., Ladies America expanded rapidly across the United States and now has chapters in LA, NYC, DC, Atlanta, Nashville, Chicago, and Northern Virginia.
The group has a network of thousands of women (and men) across the country, boasts a successful national mentorship program, hosts monthlhy education events, and hosts an annual women's conference.

OUR HISTORY

Ladies DC (Ladies America Founding Chapter) began as Ladies Dinner Club, a simple dinner meeting opportunity for professional women to gather outside of work and form viable relationships. Ladies America Founder, Lindsey Mask, made a personal effort to connect with professional women in a purposeful way and to combat the theory of old that women don't work together. Her goal of having a non-competitive forum for women to connect drew thousands of women to join and our motto, "women helping women", has remained steadfast since the very first Dinner Club meeting.

With backing from extensive networks of women across the country, Ladies DC organically evolved into a fully functioning organization with a national network and subsequent Boards, partnerships, sponsorships, and so much more. With the creation fo chapters across the country, Ladies America was born.

Maintaining and keeping ever at the forefront our motto "Women Helping Women," we have all been witness to the amazing transformation that occurs when women are provided an avenue to help one another in a mutually beneficial setting.

OUR MEMBERS

While we don't have limitations of age or profession for members, we have found that typical demographic includes women ages 23-45 with undergraduate, graduate, or Ph.D degrees. Ladies America members are successful women in a variety of industries, including business, politics, education, design, art, finance, associations, marketing and communications, law, and there are several business owners. Whether you are just joining the workforce, seeking professional advancement, or have established a thriving career, Ladies America caters to all women.