Description
A dynamic work environment, great benefits, retirement, and helping the community are just a few reasons why you should consider a career in public safety!
Join our virtual event to connect with the New York State Troopers, the Washington D.C. Metropolitan Police Department, the Aurora Police Department, and the Sunnyvale Department of Public Safety.
Learn about each agency, their opportunities, and what it takes to go through the hiring process as a stand out candidate.
Meet your host: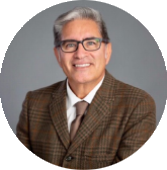 James Dudley, a 32-year veteran of the San Francisco Police Department where he retired as deputy chief of the Patrol Bureau. He has served as the DC of Special Operations and Liaison to the Department of Emergency Management where he served as Event and Incident Commander for a variety of incidents, operations, and emergencies. He has a Master's degree in Criminology and Social Ecology from the University of California at Irvine. He is currently a member of the Criminal Justice faculty at San Francisco State University, consults on organizational assessments for LE agencies, and co-hosts the Policing Matters podcast for PoliceOne.
Meet the recruiters: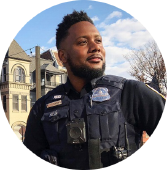 Officer Stephen Benson, MBA
Strategic Engagement Office
Professional Development Bureau
Metropolitan Police Department
---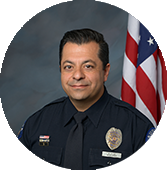 Abdul Syidi is a 17-year veteran of the Aurora Police Department who has served on patrol and is currently assigned to the Recruiting Unit. He also serves as the Muslim Outreach Coordinator for the Department, facilitating communication and education within the local Muslim Community. Additionally, working with the Department of Homeland Security, he helps teach Community Awareness Briefings (CAB) for stakeholders within the community, places of worship, schools, and refugee centers. He has a Bachelor of Science in Criminal Justice.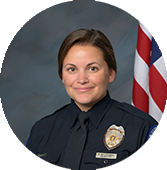 Nicole Wicklund is an 8-year veteran with the Aurora Police Department who has served on patrol, as a Narcotics Investigator and is currently assigned to the Recruiting Unit. She was also assigned to the Police Area Representative (PAR) Unit as the City Center Resource Officer and tasked with spearheading the shoplifting task force, which was created to reduce crime in a major retail area of the City. She has a Master's Degree in Public Administration from the University of Colorado Denver School of Public Affairs.
The Aurora Police Department is seeking applicants who are enthusiastic about joining a major city police department and supporting a community rich in diversity. With over 20 special assignments, Aurora Police Officers have ample opportunity to serve their community while finding their niche within the field of law enforcement. Colorful Colorado offers a wide variety of year-round activities for any outdoor enthusiast and an abundance of restaurants, arts, and culture throughout the metro area. Recruit Officers in the Police Academy start at $56,984 and advance each year until they're topped out at $91,986 (contracts are negotiated every two years).
---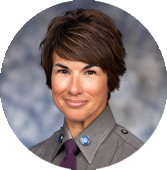 Trooper Lisa MacLauchlin
Troop G Recruiter
New York State Police
Organizer of Public Safety Virtual Connect Career Fair
Our goal is to partner with criminal justice departments, collegiate sports programs, public safety academies, gyms, and military bases to connect job seekers with recruiters faster than ever before.
Job seekers can text in, answer a series of common qualification questions, and their responses are sent directly to many public safety recruiting units across the country. Public safety recruiters can reach out to all candidates about their opportunities and chat with candidates individually over text.