Location
180 Turnpike Rd
Turners Falls
Sales Have Ended
Registrations are closed
I'm sorry, but the deadline has passed to register.
Description
The Franklin County REPC is hosting a free GPS Training-of-Trainers program for those in the public safety field. The day will begin with a two-hour seminar, led by Athol Fire Chief Tom Lozier, instructing students how to use their GPS devices. Following will be two drills in the field using what you just learned to a) find a lost hiker in the woods and b) determine the area of a brush fire and where it makes the most sense to deploy incoming equipment and apparatus. Students will be asked to commit to train members of their home departments within six months of completing the training.
If you own a GPS device, we ask that you bring it with you. If you wish to purchase a device before the class, please look below for recommendations from Chief Lozier. We ask that you be somewhat familiar with your device before you come to class, including having access to the user's guide on class day. Feel free to contact Chief Lozier with any questions at 978-249-8275.
There are two identical sessions offered over two days. You only need to sign up for one or the other. Coffee and light refreshments will be offered in the morning and a full lunch will be provided. The training is eligible for 4 EMS credit hours.
Please register by July 11. We are limited to 30 students per day, so register early!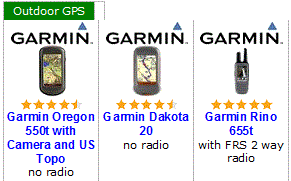 The devices above are just a few of the many GPS units on the market. Keep in mind, if a device has the letter T on the model it likely indicates the unit has Topo maps included. Topo maps can be installed in non-topo units but the cost to purchase the topo maps can be $69.00-$129.00 on top of the unit purchase price. Topo maps are not needed but make it easier to see where you are located when viewing the screen. The units above were referenced from GPSCITY.com. Prices vary from different websites with cost differences of $100 for the same units so I encourage people to shop around. Chief Lozier.