Friday Night Party On Wheels To Visit 2 Breweries (TBD) in Cobb
About this event
Cobb County Breweries Are Tough
Have you wanted to check out the breweries in Cobb but one look at the traffic on 75N gives you the absolute SHIVERS???? Well, we've got the solution for some Friday Fun so pack your cooler with your favorite adult beverages & celebrate FRI night bcuz YOLO!
THREE HOURS of Music, Beer & a Busload of Fun!!
LOTS OF YOU have told us you don't have enough friends for a private party(we can dig it! we don't have 20 friends either!) but you wish you could see what all the green buzzzzzz is about! VOILA: Public Road Trips are the perfect solution! Reserve a seat for 1, 2 or 20 :)
We'll be getting out of Decatur (where it's def greater) & cruising to TBD to pick up road trippers & then we're partying our way to TBD, TBD & then we'll party our way back to where we started. Easy Peasy Fun on a Friday with Music, Beer & a Busload of Fun on the #BigGreenBus!
NO KIDS / NO PETS ON THE BUS PLEASE!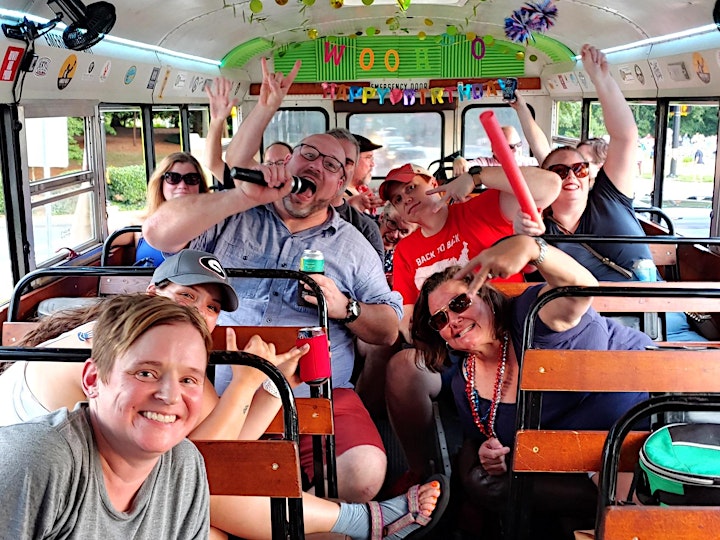 Organizer of Public Road Trip to Cobb County