Public Policy Forum - "Fake News" - 1st Amendment, Free Speech & the Media
Description

Presents
Good Morning Palo Alto
Public Policy Forum & Lunch
Open to the Public
"Fake News" -

First Amendment, Free Speech and the Media
What does the term "fake news" really mean? The term became a common phrase during the 2016 election, most often used by Donald Trump as candidate and president, but now is used expansively in both political and media discussions. Journalists, social media outlets, politicians and the general public seem to use the phrase with various meanings and implications, so it's hard to determine its true impact on media, politicians and society at large.
What can or should be done about it? What is the responsibility of traditional and social media? How does the 1st Amendment guarantee of free speech limit potential remedies? And do tech companies bear responsibility for containing it, and can they do so without bias or improper censorship?

Join a panel of experts in media, politics and law as we address these questions and more. Hosted by the Palo Alto Chamber of Commerce as part of its ongoing Public Policy Forums to help Chamber members and the public understand and engage in key issues impacting the business sector. This forum is generously sponsored by the ACLU-NC Midpen division.
Panelists:
Victoria Baranetsky - Lawyer, journalist, and general counsel at The Center for Investigative Reporting, the nation's first nonprofit investigative journalism organization.
David Snyder - Lawyer, journalist, and Executive Director of the First Amendment Coalition, an award-winning, nonprofit public interest organization dedicated to advancing free speech, more open and accountable government, and public participation in civic affairs.
Moderator: Bill Johnson - CEO, Embarcadero Media, and Publisher, Palo Alto Weekly
Open to the Public
$15 Chamber members $20 Non-members
Check-in & lunch available at 11:45am, Program to begin at 12:00pm
Pre-registration required by 12 noon, Tuesday, January 30th. Space is limited to 100 so register early!
Questions? Contact the Chamber at 650-324-3121 or info@paloaltochamber.com
Presenting Sponsor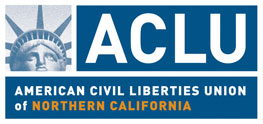 Lunch Sponsor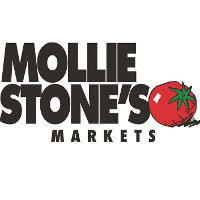 Organizer of Public Policy Forum - "Fake News" - 1st Amendment, Free Speech & the Media
The Chamber is a membership organization serving over 500 business enterprises, local government and Stanford University institutions, representing over 70,000 employees in Silicon Valley through advocacy and collaboration, civic engagement, business services and programs, business promotion and civic events, and support for visitors to our area. 
Our sole mission is to build a strong business climate in a vibrant and sustainable community. We work to help you promote and advance your business interests by providing opportunities for networking, visibility and credibility in a welcoming, fun, interconnected environment.    We work to create many opportunities to participate, volunteer and lead and we encourage you and your employees to take an active interest in the Palo Alto Chamber and its various programs and committees.