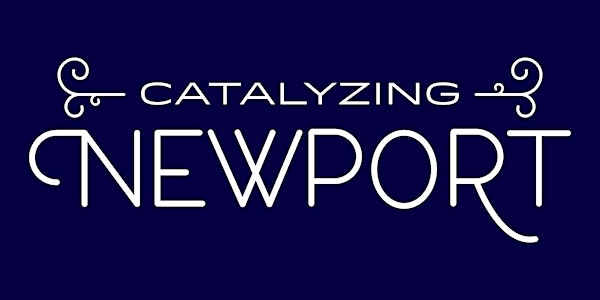 Public Panel on Culture, Community & Civic Investment
When and where
Location
Newport County Campus - Community College of Rhode Island (CCRI) 1 John H Chafee Boulevard Newport, RI 02840
Description
Moderated by architect Edward Mitchell, this panel of engaging planners, architects, and development professionals will speak to the value of community participation in the planning process and innovative approaches to design. See the bios and interests of the panelists below for more information.
Gretchen Rabinkin AIA: Equity in Design and Community Development
Director of Civic Initiatives, Boston Society of Architects/AIA and BSA Foundation
A licensed architect, Gretchen has long worked with individuals and community organizations to celebrate and improve Boston-area neighborhoods. An experienced educator, she has taught high school through graduate students at many institutions, including the Boston Architectural College, Wentworth Institute of Technology, Smith College, and Columbia University. She holds a Masters in Architecture from the Harvard Graduate School of Design, and is the former Deputy Editor of ArchitectureBoston.
Jason Schrieber: Mobility, Accessibility, and Sustainability in Planning Your Future
Principal Planner, Nelson/Nygaard
Jason Schrieber integrates innovative multimodal solutions into downtowns and campuses that enhance community vitality, foster economic opportunities, and create lasting partnerships. Jason has nearly 20 years of private and public sector planning experience, with a focus on understanding how cities' transportation infrastructure affects their economic prosperity, environmental impact, and overall health. For cities and campuses, large and small, he has managed a wide variety of projects, including evaluating the economic impacts of streetcar lines, integrating priority transit into existing downtowns, restructuring campus environments, driving modal shift, and developing progressive parking management frameworks.
Joe Mulligan: Transformative Development and Governance Issues
Transformative Development Initiative Fellow, MassDevelopment
Joseph Mulligan, MassDevelopment's Transformative Development Initiative Fellow in Lynn, is responsible for promoting the growth of Lynn's downtown area by attracting new entrepreneurs and artists. He previously served as Boston's deputy director for capital construction, overseeing planning and construction of such projects as the new school department offices in Roxbury's Dudley Square. Since being named the TDI fellow in Lynn, Mulligan has hosted several community meetings and interviewed hundreds of residents, business owners and nonprofit groups on ideas to increase the vibrancy and economic vitality of the central business district.
Daphne Binder: Balancing Tourist Towns and Local Communities
Architect
Daphne Binder is an architect who engages with research and design work focusing on the spatial implications of industry, politics and culture in domestic and international sites. Her recent publication, (Un)making a Destination: Unpacking New England's Tourist Town," summarizes her ongoing study of population flux in New England resort towns, supported in part by the Hart Howerton Travelling Fellowship (2015). Binder has worked as a designer with a number of firms, including Pei Cobb Freed and Partners in New York, and is currently at the award winning firm Machado-Silvetti in Boston. Her independent design proposals and writings have been exhibited and published in multiple venues. She is a graduate of the Cooper Union, where she was awarded multiple honors, including the AIA Henry Adams Medal, given to the top-ranking graduating student of an architecture program. She later graduated the School of Architecture at Yale University where she earned her Master of Architecture degree and was awarded the Alpha Rho Chi Medal.
Teddy Kofman: Urban Design and Accessibility
Architect
Teddy Kofman is an architect whose professional and academic work engages with issues of urban transformations at a regional and urban scale, urban design and data driven spatial analysis, and pedestrian mobility and accessibility. Focusing on institutions, performing arts and exhibition spaces, Kofman has designed both independently and at various practices in New York and Tel Aviv, and his work was exhibited nationally and internationally. He taught design studios at Pratt Institute and The Cooper Union in New York and received several awards for his work including the RSA-USA design awards, The Cooper Mack fellowship, Allen N. Golfischer award and Harvard Deans Merit award. He is currently a candidate for a Master in Architecture and Urban Design at Harvard University Graduate School of Design. He graduated with Honors from the Cooper Union and prior to this studied at the David Azrieli School of Architecture in Tel Aviv University.
---
About Catalyzing Newport:
Catalyzing Newport connects cultural and community leaders to engage in conversations about Newport's development and prosperity. Through a collective impact approach, Catalyzing Newport introduces nationally recognized thought leaders and practitioners to Newport's local context to work on significant community issues during week-long residencies.
The three-year initiative (see CatalyzingNewport.org) has been facilitated by the RI Council for the Humanities and supported by the van Beuren Charitable Foundation.
The initiative has brought nine catalysts to Newport to seed conversations and planning for the future on topics ranging from digital innovation to cultural equity to urban planning. Catalyzing Newport has resulted in better relationships among cultural and historical organizations, stronger networks across sectors, and innovative experiments that have created collective impact for the cultural sector and opportunities for creative, meaningful civic engagement.

About Catalyst Residency with architect Edward Mitchell:
The June residency with architect Edward Mitchell will bring together Newport community members, planners, cultural organization leaders, and others to focus on Newport's North End and to engage in culturally and historically significant planning conversations. The North End is the location of major urban development efforts and is one of Rhode Island's most socioeconomically disadvantaged areas.