Public Meeting-Strategies to Improve Health Equity Amidst the Opioid Crisis
About this Event
The Food and Drug Administration is announcing the following public meeting entitled "Office of Minority Health and Health Equity Public Meeting on Strategies to Improve Health Equity Amidst the Opioid Crisis".
The purpose of this public meeting is to share information and obtain the public's perspectives on the current opioid crisis and how it specifically affects minority populations across the country, approaches to prevent and treat opioid use disorder, and emerging research as it relates to improving care for racial and ethnic minority, underrepresented, and underserved populations, and how FDA can support those efforts.
Thursday, November 21, 2019
9 am to 4 pm ET
Hilton Washington, DC/Rockville Hotel & Executive Meeting Center
1750 Rockville Pike
Roosevelt/Madison Rooms
Rockville, MD 20852
FR Notice:
https://www.federalregister.gov/documents/2019/11/01/2019-23941/office-of-minority-health-and-health-equity-public-meeting-on-strategies-to-improve-health-equity
For Further Information Contact:
Jovonni Spinner
Food and Drug Administration
10903 New Hampshire Avenue
Bldg. 32 RM. 2384
Silver Spring, MD 20993
Jovonni.Spinner@fda.hhs.gov.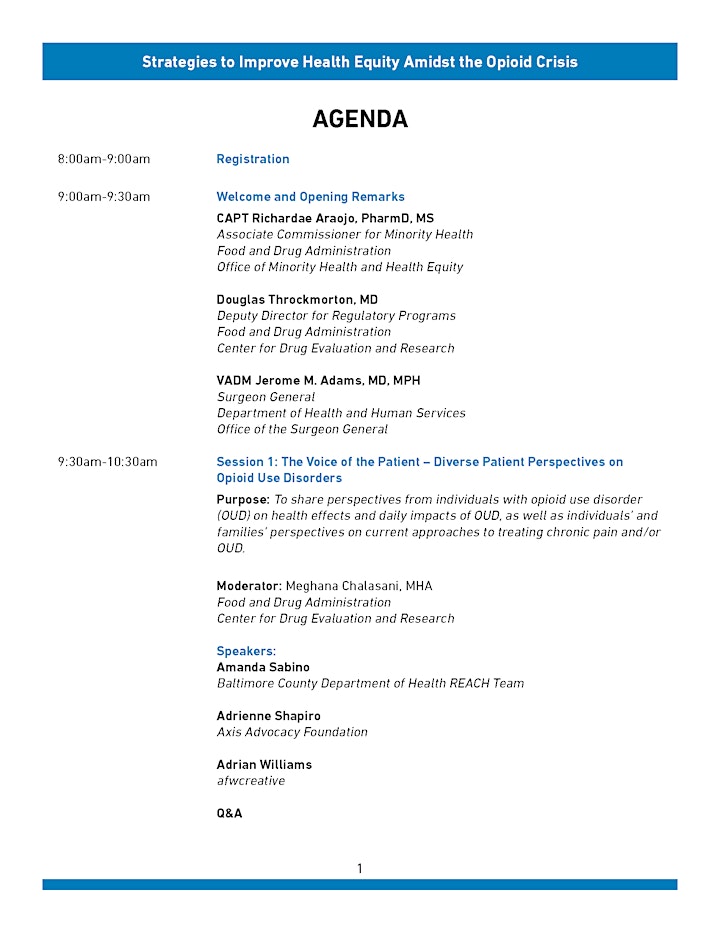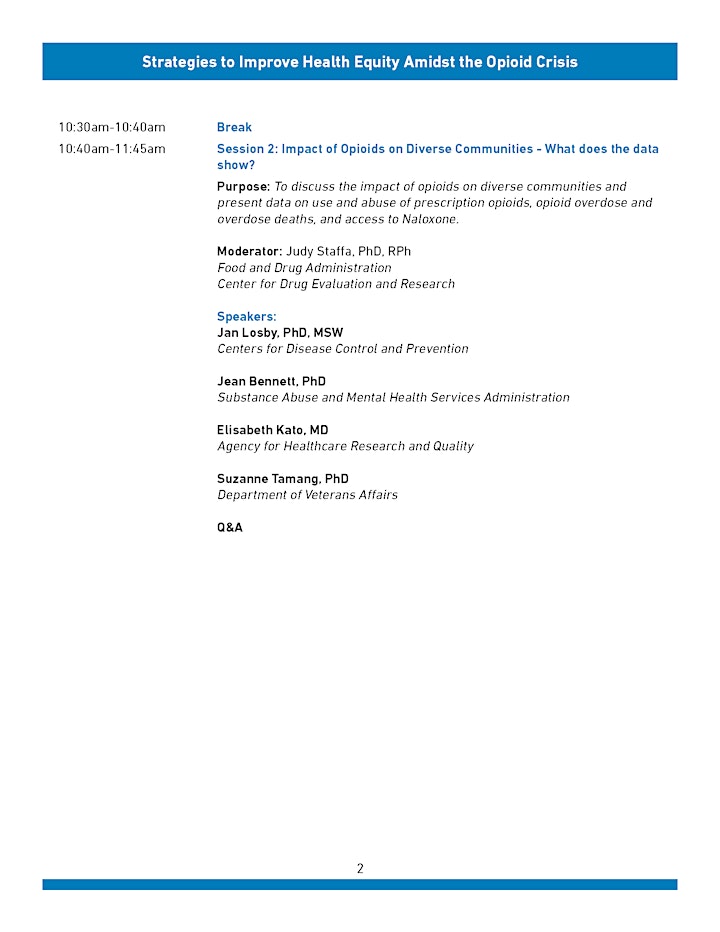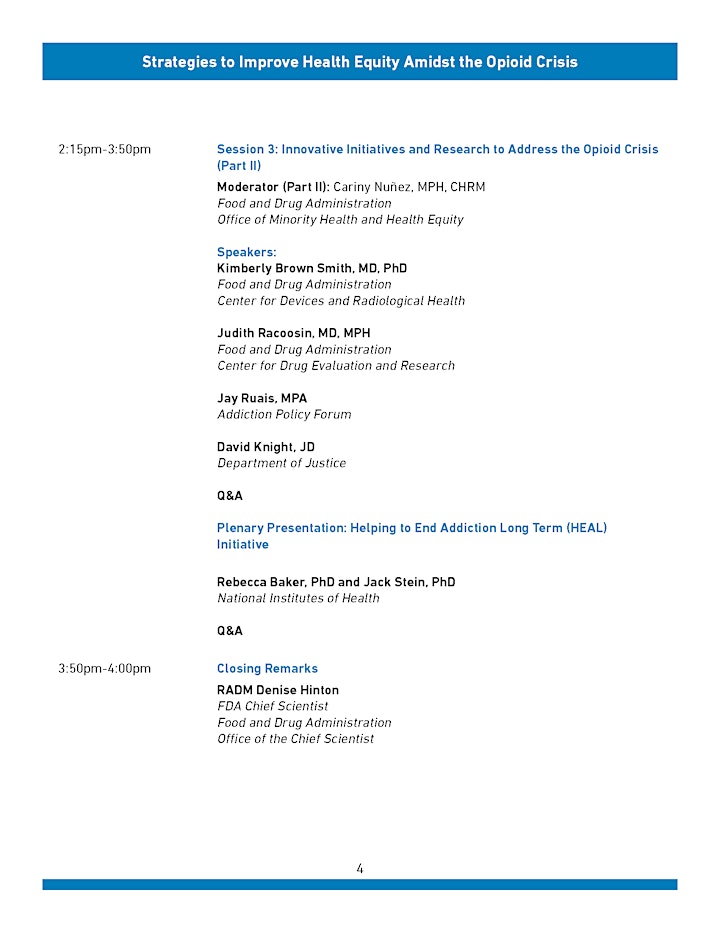 Virtual Link:
http://fda.yorkcast.com/webcast/Play/66e188378554424199d33af518d430051d