Public Lecture—Caught in the Act! Chemical Reactions Exposed

Tuesday, July 14, 2015 from 7:30 PM to 8:30 PM (PDT)
Event Details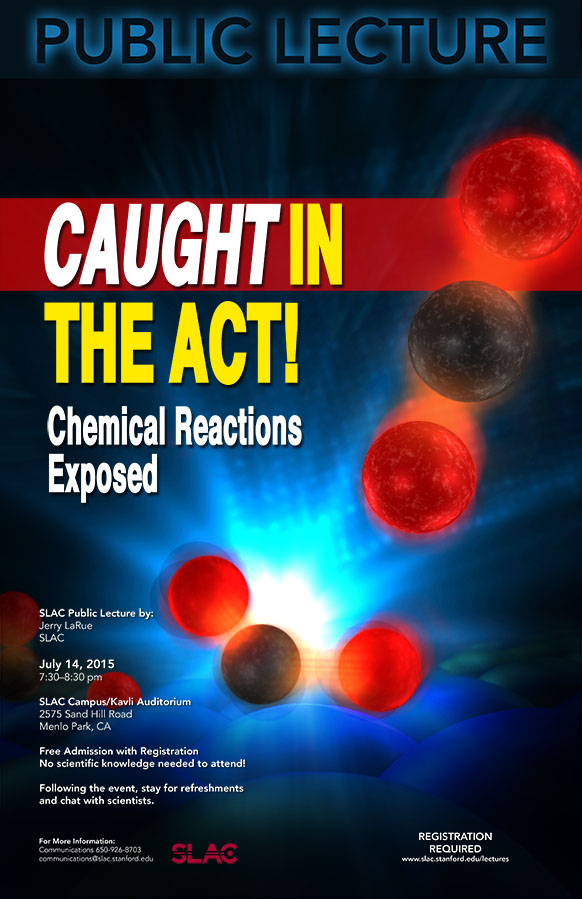 Catalysts are the unsung heroes of chemistry: Widely used in industry, they speed up chemical reactions used to make everything from fertilizers to fuels to consumer products, and they do this by making those reactions much more efficient. Many important reactions related to global issues, such as climate change and synthetic fuel production, take place on the surfaces of metal catalysts and involve carbon monoxide (CO) in their critical steps. Today we know very little about how these reactions proceed. But now, using X-ray laser beams from SLAC's Linac Coherent Light Source (LCLS), it is possible to watch this chemistry unfold on a timescale of millionths of a billionth of a second. We can see how the atoms rearrange, and how the catalyst's metal surface allows CO to deform as reacting molecules go through rapid-fire intermediate steps. This talk will describe how we assemble a picture of these chemical reactions in motion. This detailed understanding will help us design more efficient catalysts to meet our energy needs.
The lecture is free, but seating is limited and registration is required for entry. If you register and later find you are unable to attend, we ask that you cancel your registration to make room for those on the waiting list.
View live stream (begins July 14 at 7:30 p.m.)
Jerry LaRue received his PhD in physical chemistry from the University of California, Santa Barbara in 2011. He has been working at SLAC and Stanford University for four years, doing research aimed at understanding the most fundamental aspects of chemical reactions. He will be moving to Southern California in the fall to begin a faculty position at Chapman University.
When & Where

Kavli Auditorium

2575 Sand Hill Road
Menlo Park, CA 94025


Tuesday, July 14, 2015 from 7:30 PM to 8:30 PM (PDT)
Add to my calendar
Organizer
SLAC National Accelerator Laboratory
Public Lecture—Caught in the Act! Chemical Reactions Exposed