Public Lecture with Jennifer Crewe, Associate Provost and Director of Colum...
Event Information
Location
Columbia Global Centers | Beijing
No. 26, 1 F, Core Plaza, No.1 Shanyuan Street, Zhongguancun
Beijing 100080
Description
Event Brief
On November 28, Columbia Global Centers | Beijing invites Jennifer Crewe, Associate Provost and Director of Columbia University Press and the first woman director of an Ivy League university press, to deliver a public talk introducing Columbia University Press and its history and relationship to the University. Director Crewe will also talk about the Press's long tradition of publishing that relates to China over six decades. In addition, she will discuss her idea to create a Wm. Theodore deBary Fund for books in Asian humanities.
Speaker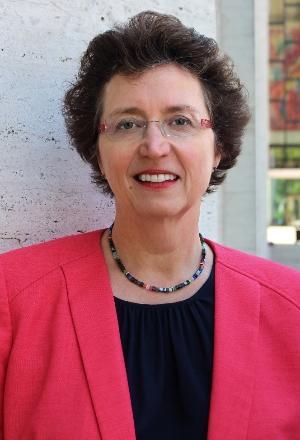 Jennifer Crewe is associate provost and director of Columbia University Press. Crewe earned her master of fine arts degree from Columbia's School of the Arts and worked at the Press during and immediately after graduate school. After working in the commercial college textbook publishing industry, she returned to the Press 30 years ago, starting as an acquisitions editor. As editorial director, Crewe hired and trained acquisitions editors who have nurtured close ties to and created excellent publication programs with academic departments and centers at Columbia.
She is active in the wider world of publishing and academia, having served on the board of the Association of American University Presses, the Executive Council of the Modern Language Association, and the Executive Council of the Professional and Scholarly Division of the Association of American Publishers. She is president-elect of the Association of American University Presses.
About Columbia University Press
Columbia University Press was founded in 1893 and is the fourth-oldest university press in the United States. The purpose of the press as expressed in its Certificate of Incorporation is to "promote the study of economic, historical, literary, scientific and other subjects and to promote and encourage the publication of literary works embodying original research in such subjects." Signers of the certificate included Seth Low, then president of Columbia, and Nicholas Murray Butler, who succeeded Low in 1902 as president of the university and of the Press.
Throughout its history, one of the strengths of the Press has been the diversity of its list. It has distinguished itself with its strong program in Asian humanities, begun in collaboration with Wm. Theodore deBary and other faculty at the Department of East Asian Languages and Cultures in the late 1950s. The Press's Translations from the Asian Classics books and its sourcebooks on Asian civilizations have been widely adopted in courses and are used by professionals in the field. Through its European Perspectives series, which publishes works by leading European historians, philosophers, and social theorists, the Press has published a range of innovative and field-leading scholarship by world-renowned thinkers such as Theodor Adorno, Antonio Gramsci, Roland Barthes, and Gilles Deleuze. The Press also publishes notable lecture series, such as the Leonard Hastings Schoff Memorial Lectures, sponsored by the University Seminars at Columbia; the Bampton Lectures in America, also sponsored by Columbia University; and the Kenneth J. Arrow Lectures, sponsored by the Committee on Global Thought at Columbia.
The Press has published prominent authors from a variety of disciplines, including Wm. Theodore deBary, Victor Mair, Burton Watson, Wang Anyi, David Wang, Yu Ying-shih, Talal Asad, Alain Badiou, Peter Brown, Judith Butler, Arthur Danto, R. Glenn Hubbard, Roald Hoffman, Donald Keene, Rashid Khalidi, Julia Kristeva, Michael Mann, Howard Marks, Andrew Nathan, Paul Offit, John Rawls, Jeffrey Sachs, Edward Said, Joseph Stiglitz, Mark C. Taylor, David Foster Wallace, and Kenneth Waltz.
The Press publishes approximately 200 new titles every year in the fields of animal studies; Asian literature, philosophy, politics, and history; biological sciences; business; culinary studies and food history and science; current affairs; economics; environmental sciences; film and media studies; finance; global history; health policy; international affairs; journalism; literary studies; Middle East studies; New York City history; paleontology; philosophy; political theory; psychology; religion; science policy; social work; sociology; and U.S. history.
Date and Time
Location
Columbia Global Centers | Beijing
No. 26, 1 F, Core Plaza, No.1 Shanyuan Street, Zhongguancun
Beijing 100080