Public Lecture by the Monastics of Plum Village @ Golden West College

Thursday, March 5, 2015 from 7:00 PM to 9:00 PM (PST)
Event Details
WHAT? Join the monks and nuns of Plum Village for a night of peace and happiness where you will have opportunities to learn more about mindfulness meditation, how to find peace in a stressed out and digitally dependent culture, and how to reconnect with yourself and those around you.

The FREE public lecture is a part of the North America Viet Wake Up Tour 2015 in southern California. There will be also a 3-day Wake Up Spring Camp at Wrightwood, CA from March 6 to March 8, 2015.
WHO? All are welcomed. The public talk by monks and nuns of Plum Village is open to people of all ages, ethnicity or faiths.
WHEN?  Thursday, March 5, 2015, 7:00 – 9:00 pm, seating at 6:30 PM
WHERE? The event will take place at Room 222, Fine Arts Department (Building 8), Golden West College, Huntington Beach, CA.
Golden West College
15744 Goldenwest Street
Huntington Beach, CA 92647
Building 8 is located at the northeast corner of the campus near track and field. Please follow this link for a campus map: http://www.goldenwestcollege.edu/pdf/gwc_campusmap.pdf, and for map and directions to Golden West College:http://www.goldenwestcollege.edu/directions.html.
HOW? The lecture will be FREE. Donations are voluntary and greatly appreciated.  Spaces are limited, please RSVP by February 26, 2015.
For more information about Viet Wake Up and Plum Village, please visit the websites:
http://www.vietwakeup.org
http://vietwakeupoc.org/
https://www.facebook.com/vietwakeupoc
http://www.wkup.org/
http://plumvillage.org/
If you still have more questions, please contact the event's lead organizers: Thang Nguyen (ngxthang@gmail.com, 714-722-8251).
When & Where

Golden West College
15744 Goldenwest Street
Huntington Beach, CA 92647


Thursday, March 5, 2015 from 7:00 PM to 9:00 PM (PST)
Add to my calendar
Organizer
The International Wake Up Movement, in its present form, was initiated in 2009 by our teacher Zen Master Thich Nhat Hanh and his young monastics; and before that in Vietnam, during the war, as the School of Youth for Social Service. The Wake Up movement has become an international force that inspires young people throughout the world to choose a different path of living. It is not a Buddhist movement but one that is open to all backgrounds and creeds. Please visit wkup.org to learn more about its history and its current activities.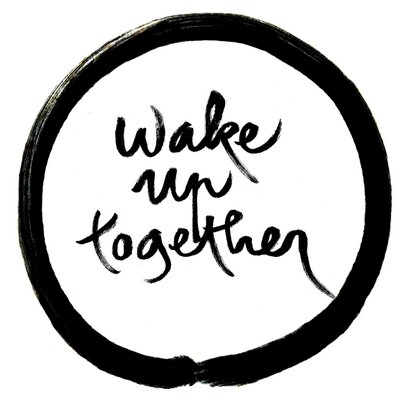 The initial inspiration for Viet Wake Up came from the insight that our young Vietnamese Americans are being left behind and not benefiting from the teachings as creatively offered by Thầy and the Plum Village community; and most of them are oblivious to the International Wake Up movement.

Viet Wake Up makes special efforts to reach out to Vietnamese youths (17-38 years old) who have non-Buddhist background or who have little or no connection to their Buddhist roots or to their Vietnamese heritage. Our sharing is from a non-religious perspective, emphasizing on the practice of mindfulness as a tool to train the mind. During our tour last year, the guitar was our Dharma instrument, and the song "Living in the Moment" by Jason Mraz was our main scripture. The young adults who attended the retreats discovered the practice to be joyful and pragmatic. Happiness opened their hearts, and they felt more deeply connected to their blood ancestors and spiritual ancestors than ever before. They also touched genuine friendship, brotherhood and sisterhood with those in the retreats. People were holding hands, dancing, hugging each other and crying when it was time to depart.
To continue this wonderful movement, our Viet Wake Up group will be hosting our events in Florida, Dallas, Chicago, and Seattle during the months of May and June 2019. Please help us make these events possible by your generous donation and by sharing with others about this Viet Wake Up Tour 2019.