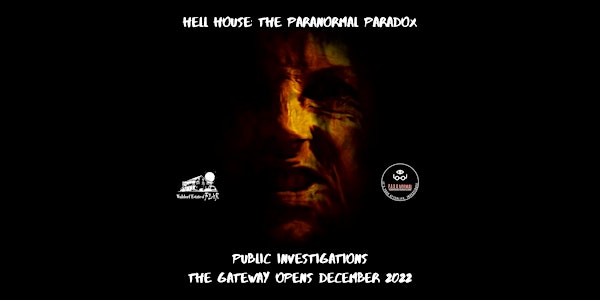 PUBLIC INVESTIGATION AT HELL HOUSE. THE GATEWAY OPENS DECEMBER 2022!
Investigate the grounds of the infamous movie franchise Hell House! Go solo or with a friend and experience genuine paranormal activity!
When and where
Location
Waldorf Estate of Fear 6325 Interchange Road Lehighton, PA 18235
About this event
During your public hunt you will have the opportunity to investigate the entire set of Hell House. This is NOT a guided tour. This is a public ghost hunt with a limited number of tickets sold! The investigation timeframe is from 8 pm to 2 am. Bring your own equipment. HSPP team members WILL be on site to assist IF NECESSARY. The building has no heat and no air conditioning so dress accordingly. This is a large location with plenty of room to roam inside and out. Please be respectful of other investigators.
NOTE: THIS LOCATION IS HAUNTED. THERE WILL BE NO SEANCES, OUIJIA BOARDS, CROSSING OVER CEREMONIES, ANY OPEN FLAMES, ETC. NO VAPING, SMOKING, ALCOHOL OR NARCOTICS OF ANY KIND! NO PROVOKING! VIOLATORS WILL BE ASKED TO LEAVE.