Description
Join us for an evening of cocktails, dinner and conversation on June 18 at 6:00pm on Tribeca Rooftop for the 2019 Health Reimagined Gala where we will recognize champions in public health.
We are thrilled to be honoring
George M. Garfunkel | Champion of Public Health
Unite Us | Corporate Champion of Public Health
Dr. Mary Bassett | Public Health Hall of Fame
Host Committee
Debora Cacamese
Barbara Green
Jeffrey Gural
Stephen Simcock
Steering Committee
Rebecca Ffrench
Raymond Jones
Roy Lapidus
James Mann
Diana Mason
Sarita Singh
Frances Webster
Presenting Sponsor

Thank you to our Sponsors

To learn about sponsorship opportunities, or more information about the event, please contact Jessica Ecker at (646) 619-6642 or jecker@healthsolutions.org.
Glimpses from last year!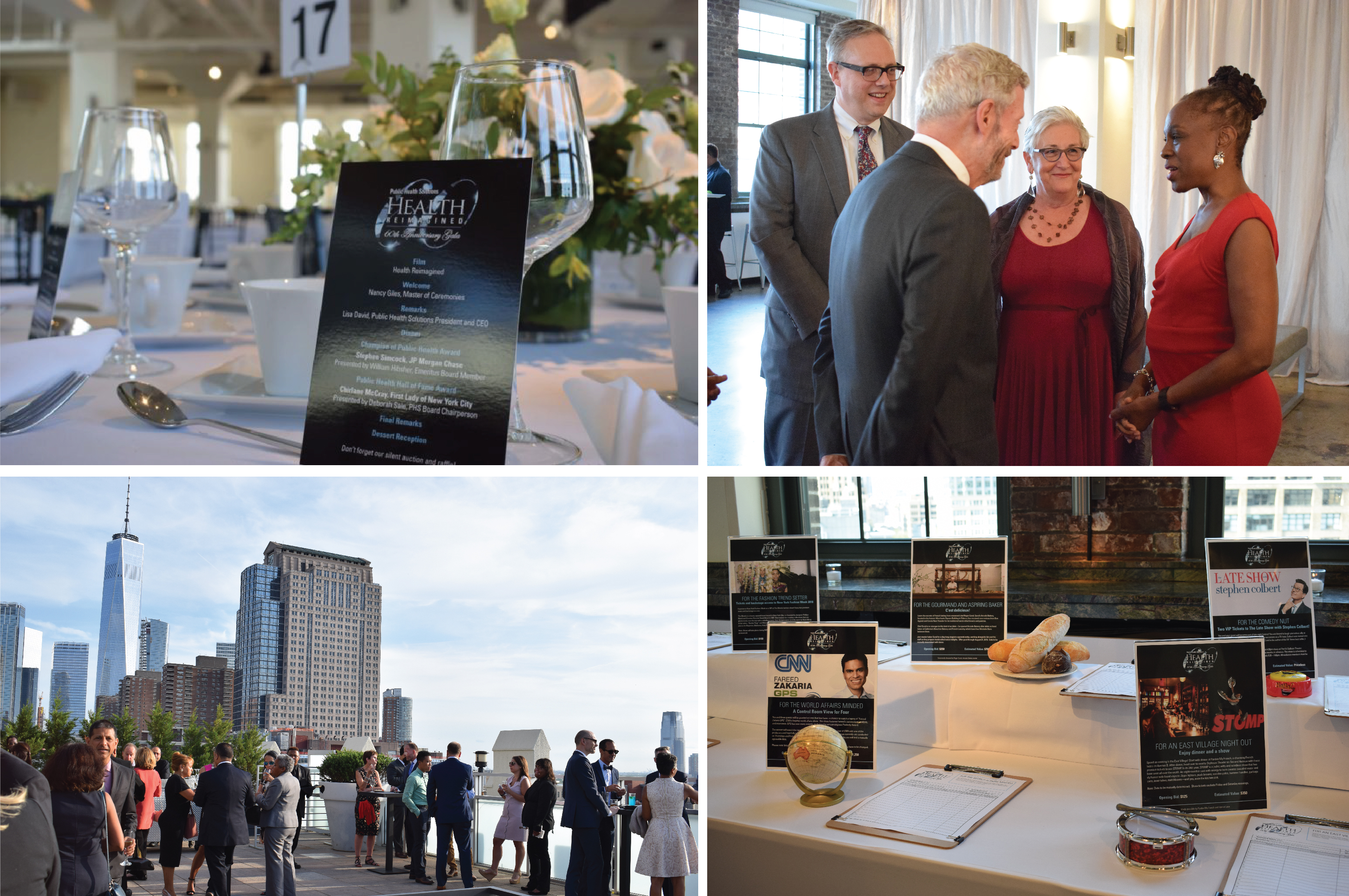 At the 2018 Health Reimagined 60th Anniversary Gala, First Lady of New York City, Chirlane McCray, was inducted into PHS' Public Health Hall of Fame, and Stephen Simcockwas honored as the 2018 Champion of Public Health.