Description
Join us as we bring together experts in public good technologies to discuss community engagement and design, active projects, and impact and scale.
The top experts in Public Good Technologies are coming together for the Public Good App House Festival of the Americas in Washington, DC from November 13th - 15th, 2017. The festival will be centered around the UN Sustainable Development Goals, showcasing Public Good Technologies that are helping to
mobilize efforts to end all forms of poverty, fight inequalities and tackle climate change, while ensuring that no one is left behind

.




The event will be held, festival style, in multiple libraries, across Washington D.C., over 3 days.

Public Good Technologies are those that are outlined through the UN Sustainable Development Goals.

TITLE SPONSORS

---
All Opening Plenaries will be held from 9-10am on Monday and Tuesday at Hall of The Americas and on Wednesday at Gensler, all in Washington, DC. All Sessions will occur in 3 tracks, over three days in three publilc libraries, starting at 11:00am and running until 5pm each day. Evening Events will run from 6-9pm and will occur at Pillsbury Law on November 13th, WeWork Whitehouse on November 14th and Alley powered by Verizon on November 15th.
THE FESTIVALS WILL OFFER PROGRAMMING IN 3 TRACKS:
1. PARTICIPATORY METHODOLOGIES: How do we improve community engagement in project and technology development? From design thinking to strategies for community art projects or urban development. We are eager to learn from one another on the best way to build with, and not for.
2. ACTIVE PROJECTS: What technologies and projects are currently being used? What is their impact? Demos of existing projects to increase the knowledge of these public good efforts.
3. IMPACT AND SCALE: How do we start to collect common indicators so that we can understand how to discuss impact and, eventually, scale? We all need better ways to understand our individual impact and to understand how we can aggregate our impact to describe change from public good efforts across the globe.
---
COMPLETE SCHEDULE
MONDAY, NOVEMBER 13
SESSION #1 | HALL OF THE AMERICAS
Opening Plenary
SESSION #2 | PETWORTH LIBRARY
Creating a Culture of Trust


Panel of Apps that help donate to charities (fintech apps)

SESSION #3 | SHAW LIBRARY
Designing with the community for a fairer criminal justice system.

Refufgee Apps


Looking at communication tools to scale your impact.

SESSION #4 | MT. PLEASANT LIBRARY
How does design thinking need to adapt to become community-centered design? Is empathy enough?

SESSION #5 | PILLSBURY LAW
Closing Plenary
TUESDAY, NOVEMBER 14
SESSION #6 | HALL OF THE AMERICAS
Opening Plenary
SESSION #7 | PETWORTH LIBRARY
How to Hack Participatory learning

Colombia Data Pollution Project Apps.

SESSION #8 | SHAW LIBRARY
The Power of Authentic Cross Collaboration in Unexpected Places, Rethinking Collaboration.

Access to Safe Water, Sanitation and Management Apps


Circular Value and Sustainable Business Apps

SESSION #9 | MT. PLEASANT LIBRARY
How to Take Your Idea and Make It Into a Technology Project

Policy and Participation Apps



SESSION #10 | WEWORK WHITE HOUSE
Closing Plenary
WEDNESDAY, NOVEMBER 15
SESSION #11 | GENSLER
Opening Plenary
SESSION #12 | PETWORTH LIBRARY
Community Driven Data Validation Apps


Smart Cities / CivicTech Panel: Building Resilient Infrastructure



SESSION #13 | SHAW LIBRARY
Future of Workforce / How Citizens Can Interact, Influence and Design Govt. Programs

Safety Apps Panel



SESSION #14 | MT. PLEASANT LIBRARY
Bringing community planners, organizations and developers together to talk with one another through empathy-building to create more meaningful, engaging collaborations.



Food Rescue Apps Panel



SESSION #15 | ALLEY POWERED BY VERIZON
Closing Plenary
---
SPONSORS

COMMUNITY PARTNERS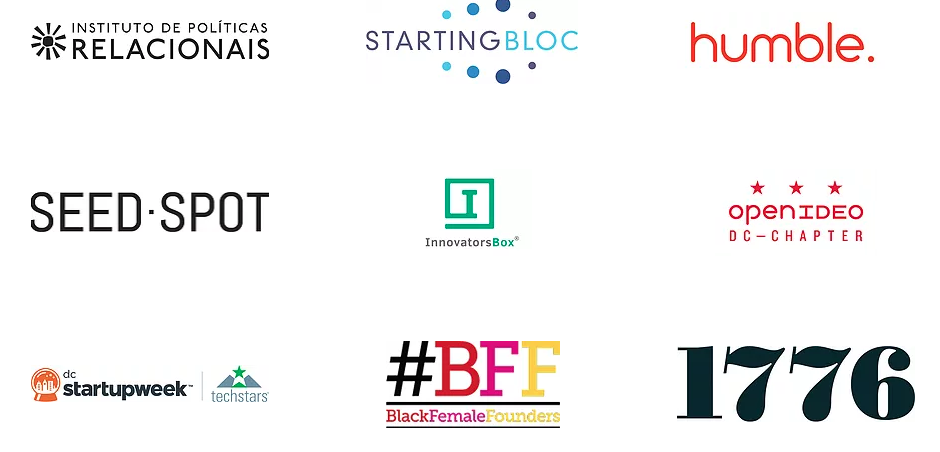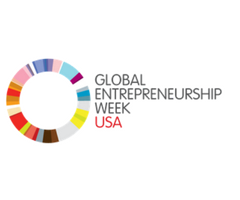 Faz Besharatian

Jordan Birnbaum

Claire Brawdy

Juliana Mejia Cardona

Gordon Casey

Michelle Chang

Earlene Cruz

Greg Czarnowski

Adero Davis

Sieren Ernst

Catalina Escobar

Jonathan Fishbein

Sheryle Gillihan

Jo Golden

Erin Gordon

John Gossart

Daniela Greeb

Ximena Hartstock

Margo Johnson

Monica Kang

Fidan Karimova

Lynn Labieniec

Vanessa Labigalini

Gabriel Leader-Rose

Raphael Mimoun

Tamilla Mirzoyeva

Tom Nassr

Brett Nielsen

Ayo Oshinaike

Katie Sgarro

Nicholas Skytland

Samantha Zucker