Description
Join us as we bring together experts in public good technologies to discuss community engagement and design, active projects, and impact and scale.
The top experts in Public Good Technologies are coming together for the Public Good App House Festival of the Americas in Washington, DC from November 13th - 15th, 2017. The festival will be centered around the UN Sustainable Development Goals, showcasing Public Good Technologies that are helping to
mobilize efforts to end all forms of poverty, fight inequalities and tackle climate change, while ensuring that no one is left behind

.




The event will be held, festival style, in multiple libraries, across Washington D.C., over 3 days.

Public Good Technologies are those that are outlined through the UN Sustainable Development Goals.

TITLE SPONSORS

---
All Opening Plenaries will be held from 9-10am on Monday and Tuesday at Hall of The Americas and on Wednesday at Gensler, all in Washington, DC. All Sessions will occur in 3 tracks, over three days in three publilc libraries, starting at 11:00am and running until 5pm each day. Evening Events will run from 6-9pm and will occur at Pillsbury Law on November 13th, WeWork Whitehouse on November 14th and Alley powered by Verizon on November 15th.
THE FESTIVALS WILL OFFER PROGRAMMING IN 3 TRACKS:
1. PARTICIPATORY METHODOLOGIES: How do we improve community engagement in project and technology development? From design thinking to strategies for community art projects or urban development. We are eager to learn from one another on the best way to build with, and not for.
2. ACTIVE PROJECTS: What technologies and projects are currently being used? What is their impact? Demos of existing projects to increase the knowledge of these public good efforts.
3. IMPACT AND SCALE: How do we start to collect common indicators so that we can understand how to discuss impact and, eventually, scale? We all need better ways to understand our individual impact and to understand how we can aggregate our impact to describe change from public good efforts across the globe.
---
MONDAY, NOVEMBER 13
SESSION #1 | HALL OF THE AMERICAS
Opening Plenary




SESSION #2 | PETWORTH LIBRARY
Creating a Culture of Trust


Financial Tech Apps For Good






Scaling High Impact Communications



SESSION #3 | SHAW LIBRARY
Designing with the Community for a Fairer Criminal Justice System

Refugee Apps




Looking at communication tools to scale your impact.


SESSION #4 | MT. PLEASANT LIBRARY
How does design thinking need to adapt to become community-centered design? Is empathy enough?

Resource and Referral Apps for Communities




Beyond the Bare Minimum: How to Actually Impact Diversity and Inclusion in Tech





SESSION #5 | PILLSBURY LAW | 6:00-9:00pm
Evening Reception. Drinks and light h'ors doeurves will be served.
TUESDAY, NOVEMBER 14
SESSION #6 | HALL OF THE AMERICAS
Opening Plenary




SESSION #7 | PETWORTH LIBRARY
Using Space Technology to Help with Forestry Management in Guatemala

Citizen Powered Air Quality Data and Improvement in Colombia

Case Study on Scaling a Web-Based Inventory System

SESSION #8 | SHAW LIBRARY
The Power of Authentic Cross Collaboration in Unexpected Places, Rethinking Collaboration.

Environmental Apps Panel





Circular Value and Susitatinable Business

SESSION #9 | MT. PLEASANT LIBRARY
How to Take Your Idea and Make It Into a Technology Project

Policy and Participation Apps





Robert Wood Johnson Foundation on Scaling Collaborative Impact

SESSION #10 | WEWORK DUPONT CIRCLE | 6:00-9:00pm
Evening Reception. Drinks and light h'ors doeurves will be served
WEDNESDAY, NOVEMBER 15
SESSION #11 | GENSLER
Opening Plenary. Continental breakfast will be served.
SESSION #12 | PETWORTH LIBRARY
How to Hack Participatory Learning

Smart Cities and CivicTech Panel: Building Resilient Infrastructure



Participatory Data Validation


SESSION #13 | SHAW LIBRARY
Future of Workforce: How Citizens Can Interact, Influence, and Design Government Programs

Safety Apps Panel





Opening Government Data in Costa Rica

SESSION #14 | MT. PLEASANT LIBRARY
Tackle Challenging Collaborations with Design Thinking




Food Rescue Apps Panel




Community-Sourced Transit Mapping

SESSION #15 | ALLEY POWERED BY VERIZON | 6:00-9:00pm
Evening Reception. Drinks and light h'ors doeurves will be served.
CHECK OUT THE MAP:

---
SPONSORS

COMMUNITY PARTNERS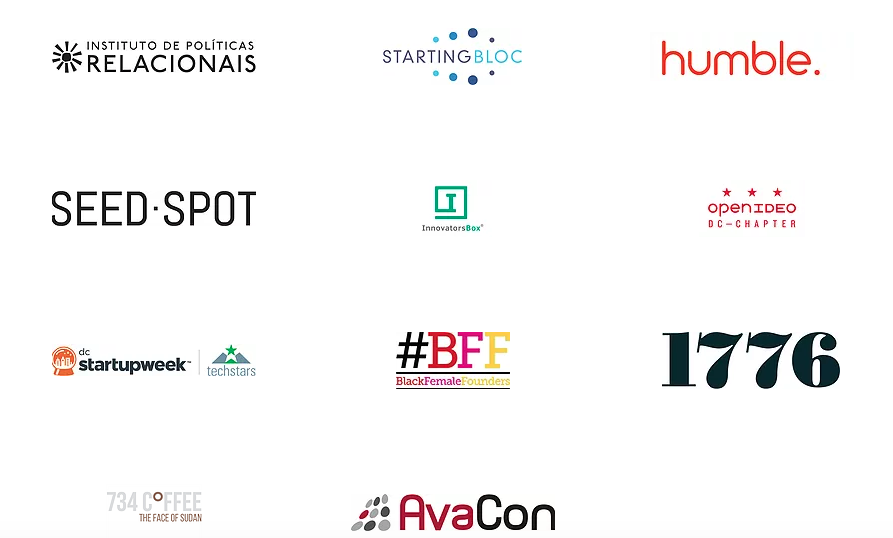 MEDIA PARTNERS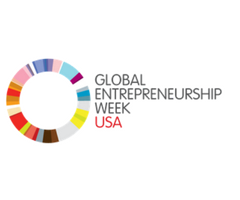 Organizer of Public Good App House Festival
Caravan Studios, a division of TechSoup, produces applications for social good using a five-step community engagement process. Our technology projects address urgent local needs around youth hunger, shelter for survivors of domestic violence and human trafficking, worker welfare, community access to open government data, and volunteer management in time-sensitive situations.