Public Good App House Demo Breakfast: Berkeley - November 2018
Description
Care about how technology can be better used to support social innovation? Join us for #PublicGoodAppHouse Breakfast with demos of social benefit apps and networking opportunities with like-minded people in the Berkeley/ East Bay social good tech community.
Breakfast will be provided. Free to attend for Berkeley Chamber members; $5 for non-members. Space is limited.
WHO:
This event is for nonprofits and their supporters with ideas and developers who have made prototypes or apps for social benefit. All you need is your brain, your passion, your interest, and your openness when you come to a Public Good App House Demo Breakfast. We welcome all interested people, including engaged community members, activists, funders, designers, and developers. Tech or Nonprofit experience is not required to attend these events. Public Good Tech apps are built to enhance communities and all are invited.

AGENDA:
10:00 am – 10:30 am: Check-in, networking, and breakfast

10:30 am – 10:40 am: Welcome from Caravan Studios,
Berkeley Chamber of Commerce & Berkeley Startup Cluster

10:45 am – 11:45 pm: DEMOS (6 demos, 5 min each) + Audience Q&A

11:45 am – 12:10 pm: Feedback from Nonprofits / Group Discussion / Announcements

12:10 pm – 1:00 pm: Networking
DEMOs:
Hannah Lim and Jessica Brush of carbon footprint calculator,

Footprint

Jerry Philip of

Marhub

's refugee and migrant management platform

Alejandro Cantu of earthquake advanced warning system,

SkyAlert

Nat Manning of crisis response and data collection platform,

Ushahidi

Orianna Demassi of

TextTrainer

, a dialog system to train crisis helpline counselors
Roberto Baldizón and Alex Good of Anonymous Medical Social Network
OUR HOPE:
Our goal is to create tools and apps that make the world a better place. We hope to demystify conversations around civic and open data to nonprofits and help them realize that their ideas can contribute to apps for social and civic benefit. These demos of Public Good Technology apps will provide:
Developers with a place to share their prototypes and apps with the subject matter experts who can provide useful feedback from direct experiences in the sector
Nonprofits with opportunities to see what kind of apps for social change are being created and what is possible
Get ideas from nonprofits and issue advocates, and turn those ideas into an actionable format so developers could build on them and eventually turn those ideas into apps.
Create a discussion environment between software engineers and social change agents and demystify apps for social benefit.
NONPROFITS:
If you've found yourself wondering if your org needs a mobile app, we'll show you examples of apps for social benefit that are already in use. You'll have an opportunity to share your organization's real-world problems with the people who may be able to translate those challenges into tools that support your work. We'd love to help you get to the next level and build apps for your nonprofit cause. What we ask of you:
Come with ideas for how technology can be implemented

Bring anyone on your team in charge of implementing technology

Be ready to brainstorm ideas with developers
---
Thank you to our sponsors: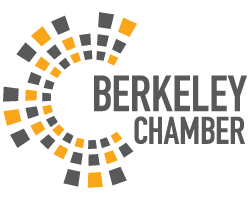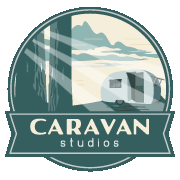 Interested in speaking, sponsoring, presenting a demo, volunteering, or have questions? Contact: Susan Tenby, susan@caravanstudios.org