Public Forum on the New Cold War with General David Petraeus and former Amb...
Description
The Schar School of Policy and Government, in collaboration with the Common Ground Committee, will welcome former CIA Director General David Petraeus (a political independent) and former Ambassador to the United Nations and former National Security Advisor Susan Rice (a Democrat) for a discussion on "Finding Common Ground on the New Cold War." Moderating the discussion will be MSNBC news anchor and NBC news correspondent Craig Melvin, news anchor on NBC News' TODAY, co-anchor of the third hour of NBC News' TODAY, and anchor on MSNBC live.
The event will be November 19, 7:00-8:30pm, in Dewberry Hall, located in the Johnson Center on the Fairfax Campus of George Mason University. You must register to receive a ticket for the event; there is no cost.
According to a recent poll by Marist, nearly 80 percent of Americans are concerned that the lack of civility in politics will lead to violence. With the country increasingly divided on party lines, General Petraeus and Ambassador Rice will look to find common ground on a range of foreign policy issues, from China to North Korea.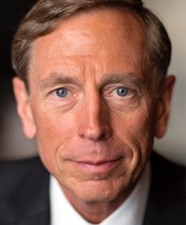 General David Petraeus
General David H. Petraeus is one of America's most prominent military figures of the post-9/11 era. During his 37-year career in the US Army he had six consecutive commands in countries ranging from Cold War Europe to Iraq and Afghanistan, where he oversaw counterinsurgency efforts. After retiring from the military, he served as Director of the CIA and led initiatives to combat the global war on terror. A recipient of numerous military honors and a top graduate of the United States Military Academy and the U.S. Army's challenging Ranger School, General Petraeus holds a Ph.D. in international relations and economics from Princeton University and has taught at multiple educational institutions.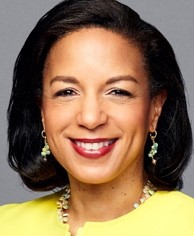 Ambassador Susan Rice
Ambassador Susan E. Rice is one of the country's most prominent diplomats. As United States National Security Advisor (2013-2017), she helped shape foreign and national security policy. Prior to that, she served as U.S. Ambassador to the United Nations (2009-2013), advancing America's foreign policy objectives while strengthening global security. Ambassador Rice holds a B.A. in History from Stanford University and a Ph.D. in International Relations from Oxford University, where she was a Rhodes Scholar. She is a former Senior Fellow at the Brookings Institution, and currently serves as a Fellow at American University and Harvard's Kennedy School of Government.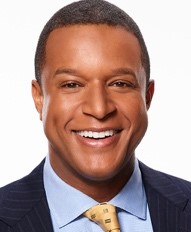 Craig Melvin is a news anchor on NBC News' "TODAY," a co-host of 3rd Hour TODAY, an anchor on MSNBC Live, and a host of "Dateline." His breaking news coverage and reporting appears across all NBC News and MSNBC platforms. Melvin has covered a wide-range of news events, including several Republican and Democratic National Conventions and three presidential inaugurations. His coverage of politics has included notable interviews with former President Bill Clinton, Former Vice President Joe Biden, Ambassador Nikki Haley, and Secretaries of State John Kerry, Mike Pompeo, and Condoleezza Rice. Mr. Melvin holds a B.A. in Government from Wofford College.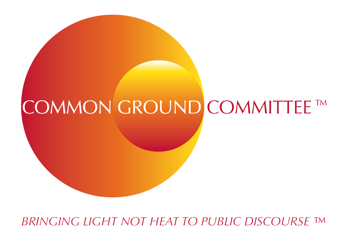 Common Ground Committee
Common Ground Committee (CGC) is a non-partisan, citizen-led organization that inspires action on polarizing issues by bringing prominent leaders with opposing views together in public forums to find common ground. Since its founding in 2009, CGC has held nine forums featuring 26 panelists who have reached over 200 points of consensus. Panelists have included such notables as Michael Steele, Donna Brazile, Barney Frank and Larry Kudlow, John Kerry and Condaleeza Rice exploring issues ranging from race and income inequality to taxes and entitlements. Free of political agenda and financial influence, CGC has a singular focus on bringing light, not heat, to public discourse.