Description
Get your house ready for the Holiday! Give a handmade gift or save for yourself! You will be choosing from our wide variety of templates and creating your piece out of String, Wood and Nails! We will be creating our project on rustic pre-cut pieces of 12 x 12 pine - we will be using a waterbase/odorless stain/wash to make it the color you like!
We have ALL NEW designs available! Come create a fun Christmas themed design! (All of our other templates will be available as well!) All materials/supplies/hammers are provided with Guided Step by Step instructions!
DATE: Sunday, Dec 10th 2017
TIME: 2:00pm - 4:30pm
WHERE: Art Bar 39 Studio, Alexandria MN | Viking Plaza Mall | 3016 Hwy 29 S, Alexandria MN
Tickets are $35 and must be purchased in advance to reserve your seat
Tickets include all art supplies & aprons are provided. Food & Beverage additional.
Treat yourself to our In Studio Menu options!
SIPS: Enjoy a variety Wine & Beer, coffee, teas, juices & hot chocolate
EATS: House made gourmet flatbreads, Artichoke dips, cheese platters paired with select Wines & Beer, coffee, teas, & hot chocolate + more
View our Wine List & Menu online at www.artbar39.com
By purchasing a your Art Bar 39 ticket, you agree to Art Bar 39 terms and conditions
We never cancel any of our In-Studio Public paint & Sip events unless it is weather related.
Please check our Facebook page for weather related event cancellations
In the event where Art Bar 39 needs cancels a public event, refunds or transfers will be made.
No refunds for no shows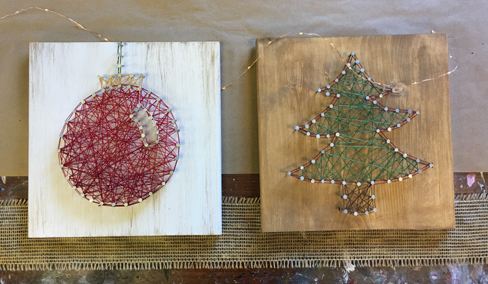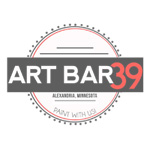 Paint | Sip | Fun!
WWW.ARTBAR39.COM