About this Event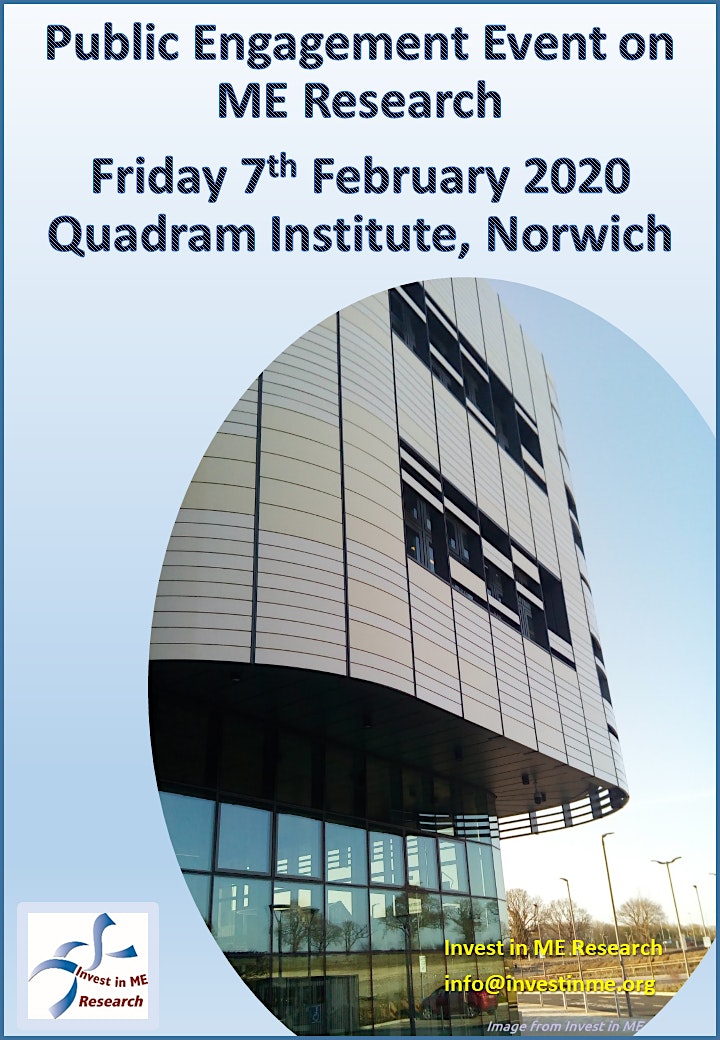 Invest in ME Research and The Quadram Institute are arranging a Public Engagement Event in Norwich on 7th February 2020.
The event will be with Professor Simon Carding and others associated with the research being funded by Invest in ME Research, and particular emphasis will be placed on the planned clinical trial for ME that will be performed at the Quadram Institute.
The purpose of the event will be to raise awareness of ME research at the Quadram Institute, funded by the Invest in ME Research charity, and of the planned clinical trial called RESTORE-ME.
The current agenda is as follows:
12:30 Arrival and lunch
13:00 Introductions and overview of QI research and the RESTORE-ME trial (Simon Carding, QI)
13:30 Safety of FMT (Ngozi Elumogo, QI and NNUH)
13:45 RESTORE-ME outcome measures – activity monitoring (Andy Atkin, UEA)
14:15 RESTORE-ME the role of East Coast Community Healthcare (Jo Wiggins, ECCHC)
14:45 General questions and discussion
15:00 Close
See also -
https://quadram.ac.uk/meet-the-researchers-behind-a-new-trial-into-me/?fbclid=IwAR0L_EBtbxrI1T4TBZ6qFuVgxnLnJJweNqCO8zq0Hfj3VWuqEE6qmQv5vBY