An intimate public art policy discussion with Public Art Now guest curator Amina Cooper and artists Lava Thomas and Martha Jackson Jarvis.
About this event
Guest curator Amina Cooper says in her introduction to the Public Art Now collection in FORWARD Issue #3, "Across the full range of materials, styles, and degrees of permanence, public artworks by Black artists have made essential contributions to the built environment and to community spaces." This second Public Art Now collection in the FORWARD series features projects by Simone Leigh, Abigail DeVille, Dr. Fahamu Pecou, Jessica Moss, and April Banks. Join Amina, with guests Lava Thomas and Martha Jackson Jarvis, for a discussion about public art policy and their experiences as Black artists breaking into this field, the challenges they've encountered mounting their first projects, and policy changes they would like to see.
Public Art Now is a special section of FORWARD, the new digital publication by Forecast Public Art. This third issue of FORWARD focuses on artist's contributions to the practice of community safety. Forecast Public Art offers this program free of cost, but donations are suggested.
Browse the current Public Art Now collection.
Browse the inaugural Public Art Now collection.
-------
This event is hosted by Forecast Public Art.
Forecast Public Art is a non-profit arts organization founded in 1978 by and for artists working in public space. Forecast activates, inspires, and advocates for public art that advances justice, health, and human dignity.
Follow Forecast on social media:
Instagram: @forecastpublicart
Twitter: @4castpublicart
Facebook: Forecast Public Art
-------
At registration, you will receive a unique access URL through Zoom. If you have problems accessing the course, reach out to info@forecastpublicart.org for assistance.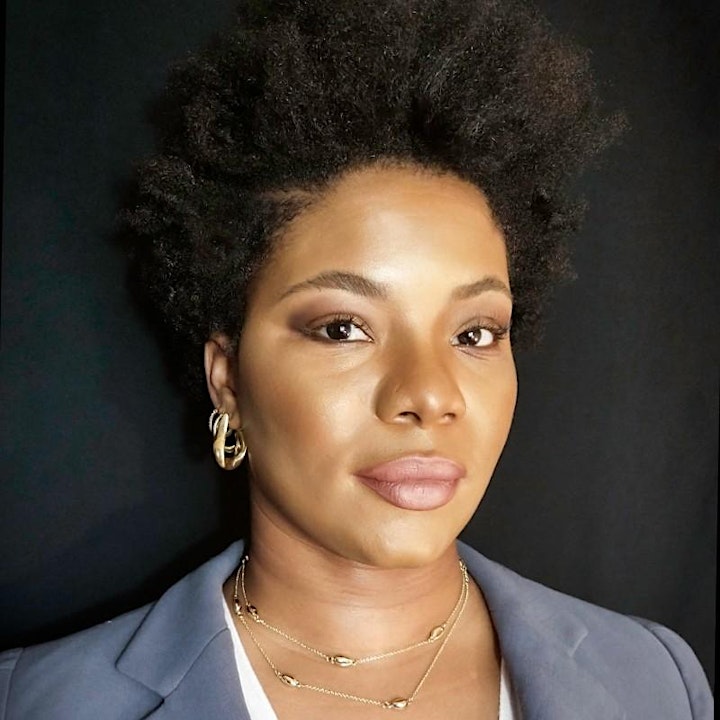 Amina Cooper
Amina Cooper's work in public art is centered around policy development and public art planning with a special emphasis on diversity, equity, and inclusion. She is interested in expanding cultural equity, leading research, community outreach, and fundraising planning for public art projects, especially underserved communities. Through her Forecast Change Lab Research Fellowship focusing on racial justice in public art, she is working with Forecast to develop a national public art policy platform that is rooted in justice, health, and human dignity for Black, brown, and Indigenous people.
As the Public Art Director at CLT Airport, Amina was responsible for coordinating and managing public art projects at CLT on behalf of the Arts & Science Council (ASC). Amina works with multiple stakeholders to coordinate design, construction, and installation of public art at CLT, ranked among the top 10 busiest airports in the world. She previously served as a curator and public arts manager, managing public art policy development and collection management efforts on behalf of Montgomery County, Maryland. She has earned a bachelor of fine arts degree from Howard University and a master of science degree in arts administration from Boston University.
Follow her on Instagram: @blackmonuments