Sales Have Ended
Ticket sales have ended
For late registration or more information email: puakalehuaconsortium@gmail.com
Sales Have Ended
Ticket sales have ended
For late registration or more information email: puakalehuaconsortium@gmail.com
About this Event
The theme for this conference is Mālama Kekahi I Kekahi - Caring for ourselves and for each other. Please join us for a wonderful day of building relationships along with strengthening and elevating our profession.
Schedule of Events
8:00 am - 8:30 am Registration
9:00 am - 10:30 am Opening Ceremonies, Keynote Address: How to Overcome Obstacles In Your Life By Creating Goals, Prayer, Finding A Hero, and Striving For Sucess with Malani DeAguiar
10:30 am - 10:45 am Break
10:50 am - 12:20 pm Workshops Session 1
12:25 pm - 1:20 pm Lunch & Vendors
1:25 pm - 2:55 pm Workshops Session 2
2:55 pm - 3:10 pm Break
3:15 pm - 4:45 pm Workshop Session 3 - Paniolo Traditions with Dr. Billy Bergin and Ku'ulei Keakealani-Case
4:50 pm - 5:15 pm Lucky Number and Closing Remarks
Information
Attendees: Parents, Caregivers, Teachers... The Conference is open to everyone who cares for keiki. Your registration includes: Keynote address, Session 1 Workshop, Lunch, Session 2 Workshop, snacks, Session 3 Workshop and lucky number ticket. Please choose the Session 1 and 2 workshops that you would like to attend in the "Add on" section.
If a workshop you are interested in is "full", please email: puakalehuaconsortium@gmail.com to be added to the wait list.
Cost: $50.00 + Fee Last day to register is February 15, 2020
Workshop and Presenter List:
Session 1
Choose one workshop.
Adverse Childhood Experiences (ACES) with Shannon Flynn of Nā Kula Kamaliʻi O Kamehameha.
The Brain Architecture Game: Why Early Childhood is Important with Joy Personius of DOE West Hawaiʻi District Office
Blue Zones Project - Power 9 with Leeann Heely of Blue Zones/West Hawaiʻi Community Health Center
Nā Puʻu Kaulana O Waimea with Keomailani Case of Kanu o ka ʻĀina NCPCS.
Aloha ʻĀina, Aloha Mauna in the Early Childhood Curriculum with Laurie Rocha, Maile Hawkins, Kaʻaina Ishimine, Jesse Lucas, Anuhea Chong-Sriwongtong, and Sarah Prentice from Nā Kula Kamaliʻi O Kamehameha ma Kohala.
Workshop and Presenter List:
Workshop Session 2
Choose one workshop
Effective Stress Management Practices with Gail Judd of PATCH.
Social and Emotional Development from Infancy and Beyond with Erin Henderson of Keiki o ka 'Āina.
Be Nice! Creating a Calm Learning Environment with Mindfulness and Kindness with Wendy Correa of Learning to Grow and Tūtū and Me Traveling Preschool.
Ethnobotany; Hawaiian Plants Education with Momi Subiono from Momiʻs Hawaiian Natural Herbal Products.
Power Tools For Brain Builders with Lorraine M. Kadooka of Kamehameha Preschool and Martha White of Keala Kea Counseling.
Positive Behavior Support with Colleen Fratinardo of Kamehameha Schools.
Keynote: How To Overcome Obstacles In Your Life By Creating Goals, Prayer, Finding A Hero, and Striving For Success.
Malani Papa DeAgular has been an educator for 35 years with the Department of Education, University of Hawaiʻi at West Hawaiʻi, Hawaiʻi Preparatory Academy, and Kamehameha Schools, teaching Hawaiian Language, culture, and coordinating activities with the community. Malani is a Hawaiian cultural practitioner and blesses homes and businesses, and officiates weddings. She is also an inspirational speaker on how to overcome obsticles and striving for sucess. Currently working at Kehamalani Inc.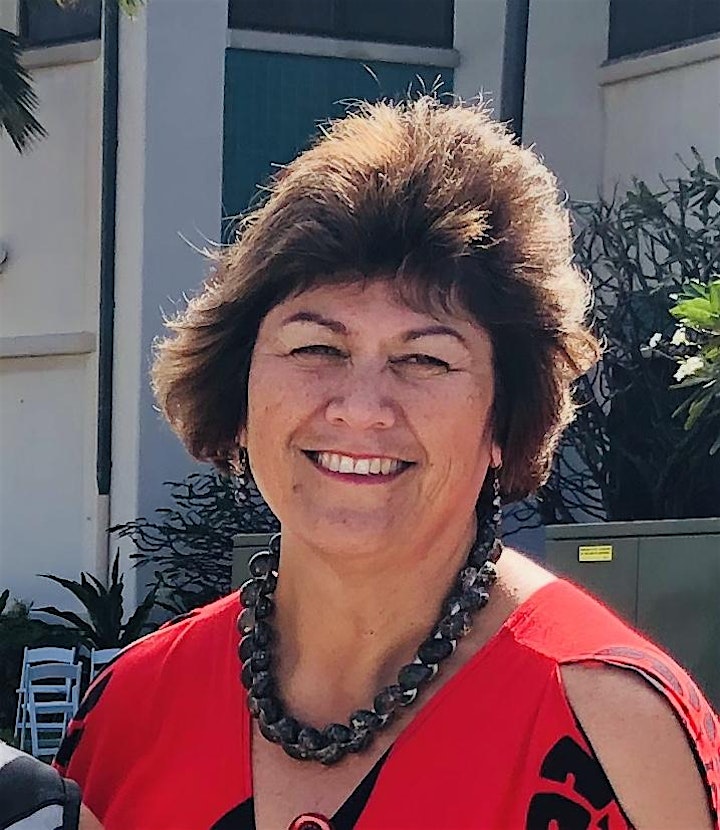 Workshop Session 3
Paniolo Traditions
Join two notable speakers on the Hawaiian cowboy, Ku'ulei Keakealani Case, a member of a kama'āina Pu'uanahulu paniolo family and cultural expert; and Dr. Billy Bergin, retired veterinarian and prolific writer of Hawaiian cowboy history and life he has experienced. They will provide an in-depth look at the lifestyle of the Hawaiian cowboy as well as share stories of their life experiences.