PTK Military CQC Qualification Course

Friday, November 18, 2016 at 8:00 AM

-

Sunday, November 20, 2016 at 4:30 PM (CST)
Event Details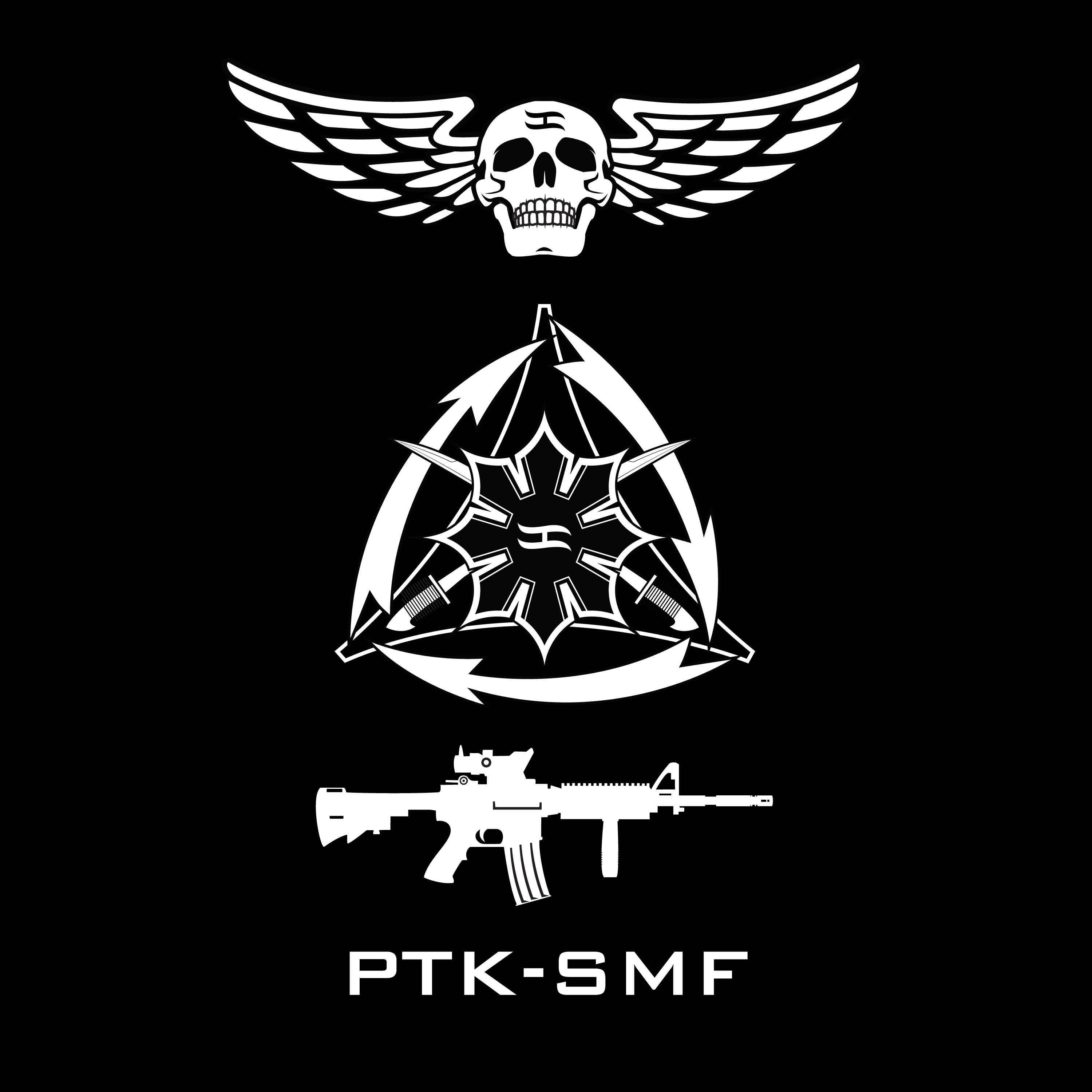 PTK-CQC Close Quarters Combat System
QUALIFICATION COURSE 
Fayetteville Arkansas - November 18-19-20, 2016
This is a Close Quarters Combat system for Killing enemy forces at Close-Quarters
Range and Contact Distance. This is an OFFENSIVE system that will teach you how to Maneuver, Strike, Attack and Counter-Attack with all of your personal weapons, and, effectively close with and destroy enemy threats armed with any type of weapon at close range.
You ONLY need ONE system for Striking and Attacking with all weapons, NOT individual systems for each weapon.
SHOOT, Move and Communicate
and
STRIKE, Move and Communicate.
PTK-CQC is the ONLY system in existence today that fully integrates all Individual Combat Weaponry, Empty-Hands Combat, and Tactical Firearms employment through the application of the same Tactics and Techniques - the system of the EDGED WEAPON.
At the completion of this course you will be able to:
1) Effectively Strike, Attack, and Kill enemy combatants at Close Quarters Range and Contact Distance using all individual Combat 
Weapons:
• RIFLE / BAYONET
• PISTOL
• COMBAT KNIFE
• EMPTY-HANDS
• IMPROVISED / EXPEDIENT WEAPONS
• COMBAT BOLO / MACHETE (when carried)
2) Transition from Tactical Firearms to Edged-Impact Weapons, Weapons to Empty-Hands, and back to Firearms during close-quarters combat, in any operational environment.
3) Employ the Rifle and Pistol/Handgun as a complete weapon system with the ability to Fire, Strike as an Edged-Impact weapon at close quarters if necessary due to a Contact Distance/Close Quarters Attack, Weapon Malfunction, Disabled Weapon, Empty Magazine, and, then conduct firearms immediate-action or remedial-action and Fire to engage other enemy threats.
4) Carry and employ the concealed Tactical Knife as a Personal Protection and Operator Survival Tool, and, as an Integrated Weapon System with the Handgun, Tactical Flashlight, and other mission specific weapons and tools in undercover/plain clothes operational environments.
 5) Maintain and continually enhance your Close Quarters Combat skills through effective Individual and Unit training methods instructed during this PTK-CQC course.  Training will be focused, intensive, and dynamic. Participants will receive Course Completion and Qualification Certificate and CQC System Guide (pdf)
This course will be personally instructed by Tim Waid and CQC Qualified Instructor Cadre.
This Course is open to U.S. Citizens Only, and, Foreign Military Law Enforcement, and Government Service employees with appropriate credentials. Participants must submit Passport Photo Page image and or valid Government issued identification. PTKGO reserves the right to restrict attendance to any individual.
Participants are required to be equipped with appropriate Tactical Gear and Equipment in order to train properly and develop complete close quarters combat skills. Tactical Vest/Plate Carrier/LBE with duty/operational equipment and Combat Knife attached to Vest/Plate Carrier/LBE or Belt is required to develop weapon transitions and continuation of the attack with all personal weapons in Close Quarters Combat. Participants are required to be equipped with Tactical Holster and Training Handgun as well.
DATES:
NOVEMBER 18-19-20, 2016
Friday-Saturday-Sunday
0800-1630*
*Training may continue past 1630 as required
FEES:
$675.00 ($225.00 per Training Day)
$549.99 for first 10 Registered Participants ($125.00 Discount)
LEO & Military Discounts available.  Please contact Mark at (479) 871-7580
COURSE POI – Program of Instruction
Friday November 18th
COMBAT BOLO
COMBAT KNIFE-1 Combat Arms/SOF Operations
Saturday November 19th
COMBAT KNIFE-2 Tactical Knife for Concealed Carry Operations
COMBAT EMPTY-HANDS
Sunday November 20th
COMBAT RIFLE/BAYONET
FIREARMS DISARMING and RETENTION
MULTIPLE ENEMY COMBAT
MISSION SCENARIO COMBAT
SYSTEM REVIEW
TRAINING SCHEDULE:
Friday 18 November
0800-0900 - Check-in/Registration and Course Introduction
0900-1200 - Morning Training Block
1200-1330 - Lunch Break
1330-1630 - Afternoon Training Block
Saturday 19 November
0800-1200 - Morning Training Block
1200-1330 - Lunch Break
1330-1630 - Afternoon Training Block
Sunday 20 November:  RANGE DAY/LIVE FIRE DRILLS 
0800-1200 - Morning Training Block
1200-1330 - Lunch Break
1330-1530 - Afternoon Training Block
1530-1600 – Closing/Certificate Issue
*Course will conclude at 1600 sharp
TACTICAL GEAR and TRAINING EQUIPMENT LISTS
CLOTHING:
1. BDU or Tactical Trousers
2. Training T-Shirts - two (2) T-Shirts per day minimum
3. Appropriate Tactical Footwear
REQUIRED TACTICAL GEAR and TRAINING EQUIPMENT:
1. Tactical Vest/Plate Carrier/LBE with duty/operational equipment
2. Personal Combat Knife - Fixed Blade with Sheath with capability for attachment to Tactical Vest/Plate Carrier/LBE or Belt carry
3. Personal Concealment Knife – Fixed or Folder
4. Tactical Flashlight for concealed carry
5. Rubber Training Knife (1) *Recommend Boker Training Knives
6. Tactical/Shooting Gloves
7. Eye Protection/Safety Glasses
8. Hearing Protection
9. Ammunition Requirements:  50 rounds Pistol/50 Rounds for Carbine Rifle
FIREARMS:
1. RIFLE - Students may bring issued Tactical/Patrol/Assault Rifle to the course, or, Training Rifle - inert/non-firing replica - BlueGun/ASP/Blackhawk brands, etc.
2. HANDGUN – Full-size or Unit issued Semi-Automatic Handgun. If available, bring Training Handgun in same make and model - inert/non-firing replica – Blue Gun/ASP/Blackhawk brands, etc.
*Rifle MUST have a Flag Chamber Safety in the chamber at all times
*2-Point Sling Required for Rifle
*ABSOLUTELY NO AMMUNITION will be allowed in the Training Facility.
*STRICT SAFETY INSPECTIONS WILL BE CONTINUALLY CONDUCTED
A LIMITED NUMBER OF TRAINING RIFLES WITH SLINGS, AND HANDGUNS, MAY BE AVAILABLE FOR USE BY PARTICIPANTS THAT CANNOT TRAVEL WITH FIREARMS.  CONTACT US FOR MORE INFORMATION.
A LIMITED NUMBER OF TRAINING RIFLES WITH SLINGS, AND HANDGUNS, MAY BE AVAILABLE FOR USE BY PARTICIPANTS THAT CANNOT TRAVEL WITH FIREARMS.  CONTACT US FOR MORE INFORMATION.
RECOMMENDED TRAINING EQUIPMENT/GEAR:
Bring it if you have it
1. Personal Live Blade Bolo/Machete or similar blade
2. Hockey Gloves, Lacrosse Gloves and or Boxing Gloves
3. Focus Mitts/Striking Pads
FOOD and HYDRATION: 
1. Lunch Break will be 1.5 hours each day
2. Eat and Drink SUFFICIENTLY to sustain a physically demanding and continually dynamic training day.
3. Recommend bringing some type of Energy Bar/Nutrition and Hydration/Electrolyte Replacement for sustainment through the course.
LOCATION:
1 Day Strength & Conditioning
11679 Cactus Jack Rd
Lincoln, AR 72730 (Fayetteville area)
ACCOMMODATIONS:
Search "Fayetteville Arkansas Hotels Near 11679 Cactus Jack Rd, Lincoln, Arkansas" with Google Maps for hotels immediate area is full of hotels to fit any budget.
 INSTRUCTOR:  Tim Waid is the recognized Subject Matter Expert on Military Close Quarters Combat, Law Enforcement Use of Force and Defensive Tactics, and Executive Protection/Close Protection Tactics. Tim instructs military units, law enforcement agencies, and private security forces worldwide in Operator/Officer survival and specialized tactical training programs. He has been featured in leading martial arts and firearms periodicals, on documentary and sports television and radio programs, and has written episode scripts for Discovery Channel and History Channel programs featuring Pekiti-Tirsia and the Filipino Martial Arts.
In 1998, Tim developed the official Close-Quarters-Combat system for the Philippine Marine Corps (PMC) Force Reconnaissance Battalion and conducted a six-month Instructor Qualification Course graduating 40 Certified Instructors. In 2000, this system was adopted as the official Combatives and Martial Art System for the entire Philippine Marine Corps, and was later adopted by Special Operations Units of the Philippine Army and other units of the Armed Forces of the Philippines (AFP). These programs developed and conducted by Tuhon Tim Waid marked the return of authentic Filipino Martial Arts to Philippine military doctrine and training since World War II. 
Tim also served with distinction in the U.S. Marine Corps as an Infantry Platoon Sergeant, and as an Intelligence Sergeant in the U.S. Army National Guard. Tim has conducted Executive and Personal Protection operations worldwide as a Certified Executive Protection Specialist and has served as a Corporate Security Manager in Healthcare and Information Technology with industry leaders such as Ericsson and Texas Instruments.
PTK-SMF
SAEVIO MILITARIS FABER
POINT OF CONTACT:
For for information, please contact Mark Booher at (479) 871-7580 or email at mark@barritus.us
This course will sell out!!  Register and secure your spot today!!!
When & Where

1 Day Strength & Conditioning
11679 Cactus Jack Road
Farmington, 72730


Friday, November 18, 2016 at 8:00 AM

-

Sunday, November 20, 2016 at 4:30 PM (CST)
Add to my calendar
Organizer
Barritus (formerly, Rubicon Training Group, LLC)
Mark Booher, JD, CPS, is the founder and senior instructor for The Barritus, a provider of security and intelligence training for the military, law enforcement, and the private sector.  Mark spent five years in the United States Army, where specialized in force protection, security and intelligence operations.   
Mark is also a Certified Executive Protection Specialist and has traveled to the West Bank to train in the Israeli counter-terrorism and security methods. 
Following his military service, Mark studied law at the University of Arkansas and spent 6 years as a deputy prosecuting attorney.  He is an experienced litigator with numerous jury trials in cases ranging from murder and robbery; to sex crimes; drugs and violent assaults.  Mark has trained hundreds of law enforcement, military, and civilian personnel on the subjects of intelligence and security operations and is a contributor to The Counter Terrorist Magazine.
To learn more about Mark and other Barritus instructors, visit. www.Barritus.us.

PTK Military CQC Qualification Course