Psychopharmacological Treatment of Mood Disorders at UCF CCIE
Description
The goal of this six-hour workshop is to familiarize participants with the effects of psychotropic medications utilized to treat mood disorders. Participants will learn how and when to refer clients for medication management and assist them to navigate medication adherence. Attendees will also develop an awareness of possible adverse outcomes and side effects. A broad overview of medication options for mood disorders will be discussed along with the risks and benefits of these options. Common symptoms of mood disorders and the evidence based psychopharmacological treatments of each will be reviewed along with the most up to date research on the efficacy of these medications. Methods of managing side effects and strategies to aid in advocating for clients diagnosed with mood disorders will also be addressed.
Learning Objectives:
Participants will learn to:
•Describe medication options for mood disorders and co-occurring conditions.
•Discuss the current understanding of the basic neurobiological underpinnings of these disorders, basic mechanisms of actions, relevant theories, and how these aspects may impact medication treatment.
•Evaluate symptoms of side effects in order to help clients seek additional medical care when appropriate and to understand the options for managing side effects.
•Examine ethical dilemmas for mental health professionals and recognize multicultural differences in the application and understanding of pharmacological treatment.
•Discuss the unique considerations in the use of psychopharmacology in special populations including pregnant women, women who are breastfeeding, children and the elderly.
The target audience includes mental health, school, marriage and family counselors, social workers, psychologists, graduate students and other health professionals interested in learning about psychopharmacological treatment of mood disorders.
ABOUT THE WORKSHOP FACILITATOR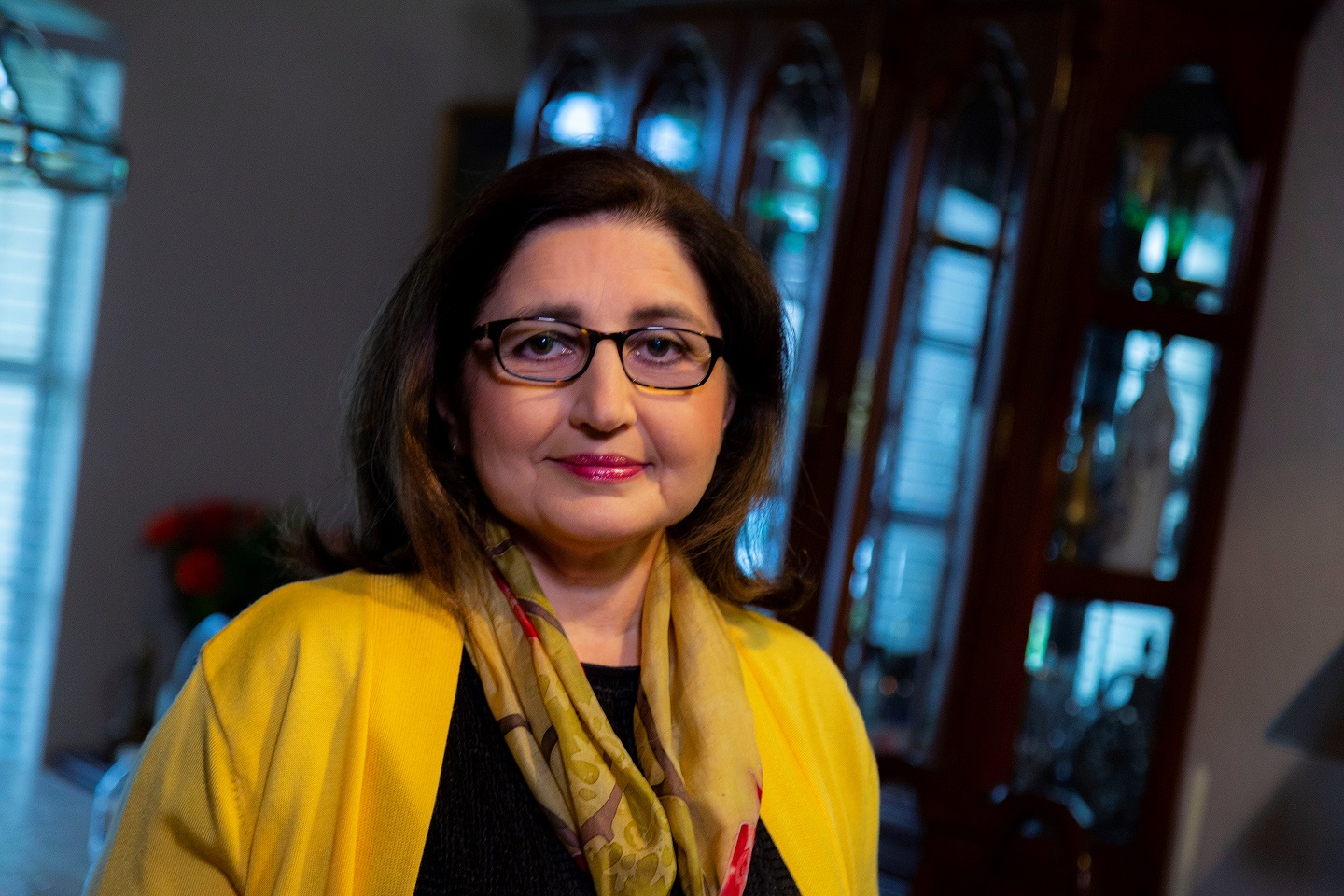 Gulnora Hundley received her MD degree, with a residency in Psychiatry, from Tashkent State Medical School in Uzbekistan and a Ph.D. from the Institute of Mental Health in Moscow, Russian Federation. She received her M.A. and Ph.D. degrees in Counselor Education from the University of Central Florida where she is currently a member of the graduate faculty. Dr. Hundley teaches graduate courses in Mental Health and Marriage, Couple and Family Counseling, Neuroscience and Psychopharmacology. Dr. Hundley has presented at numerous national and international conferences in English and her native languages of Russian and Uzbek. She has published nationally and internationally in both medical and counseling fields.
Dr. Hundley is a Licensed Mental Health Counselor (LMHC), Licensed Marriage and Family Therapist (LMFT) and Approved Qualified Clinical Supervisor (A-QCS) by the Florida Department of Health. She is also a Certified EMDR Therapist and Certified Neurofeedback Clinician with specialization in complex trauma.
Register today!
Early registration: $85 (through October 1, 2019)
Regular registration: $95 (through December 31, 2019)
Extended registration: $120 (through February 16, 2020)
Each attendee will receive a Certificate of Participation for 6 hours to apply for CEUs/in-service hours (hours cannot be converted to UCF credit hours)
*No refunds after November 30, 2019