Psychology & Interactive Design Training - May 2014 (Kitchener-Waterloo)
By Behavioral Design Academy
Date and time
Mon, May 5, 2014 9:00 AM - Tue, May 6, 2014 5:00 AM EDT
Location
Communitech Hub 151 Charles Street West, Suite 100 Kitchener, Ontario N2G 1H6 Canada
Refund Policy
Contact the organizer to request a refund.
Description
Kitchener-Waterloo - 2014

Save 10-25% by April 11th

Questions?
+1 (416) 921-2055 | brian@alterspark.com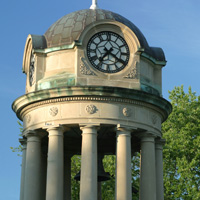 Optimize Your User Experience
If you're looking to design more engaging digital technologies and want quick results, then we have a course for you. In each of our courses, Brian Cugelman, PhD will show you how to design more engaging websites, social media profiles, mobile apps, and online ads.
All our courses are science-based, but offer simple and effective principles that work, with clear visual examples and exercises that will not only reinforce your learning but also, crucially, your ability to apply them.

Persuasive Psychology for Interactive Design (2-day workshop)
$499 regular price. Just $449 if you register by 11 April (Save $50)
5-6 May 2014
This two-day workshop is ideal for those who want to gain a deeper learning experience, internalize persuasive design principles, and understand some of the key design patterns. Through lectures, hands-on exercises, and group activities, you will learn to recognize and apply over 50 persuasive design principles.
Only 20 participants per class
We keep our class size small, to ensure that you enjoy a great learning environment.
Since our classes are limited to 20 people, we recommend that you reserve your spot as soon as possible. If the class is full, please join our waitlist and we'll notify you if a ticket becomes available.
Discounts of up to 25%
We offer great value with PhD level instruction, fair pricing, small classes, early bird discounts, and a flexible cancellation policy. We also provide discounts for groups of 3 or more, academics, students, government, and non-profit organizations. If you register early, you can combine our early bird price with our sector discounts, which can save you up to 25% off the ticket price.

Visit each course page to learn about our discounts.
Secure you place now.


Courses across Canada and the United States (2014)
Terms and Conditions
Licence to use exclusive design resources: All participants will receive exclusive persuasive design resources, including the Persuasive Design Toolkit, which are not available to the public. Each paying participant may use these resources to support commercial or non-commercial projects. All of these tools and resources are copy written and licensed for sharing with up to 4 persons within each participant's organization. However, usage is subject to these restrictions. The course content and tools may not be reworked, repackaged, rebranded, distributed, or used to build derivative educational products or design resources. Any project or work that makes use of these resources must give credit to the source.
Copyright: All course materials are copy written by Brian Cugelman, PhD and AlterSpark Corp. Participants agree not to rework, repackage, rebrand, distribute, or use the lectures or content to build derivative educational products or design resources. Participants agree not to use any equipment to record the course, through audio or video.
Cancellation and refund policy: Registrants who cancel their reservation 14 calendar day prior to the start date, will receive a 100% refund. Registrants who cancel their reservation 13 to 7 days prior to the start date, can elect to receive a 50% refund or 100% credit towards future training. Registrants who cancel their reservation 6 days prior to the start date, will not be refunded but can elect to receive a 75% credit towards future training. In the case of an emergency, AlterSpark reserves the right to cancel this course up to 7 days prior to the start. If AlterSpark needs to cancel the course, all registrants will receive a 100% refund. AlterSpark will not be held liable for any expenses incurred by registrants.
About the organizer
We're a training and consulting firm that specializes in user psychology and digital media.
We help professionals build products their users love, that make an impact too.