Psychology for Digital Behavior Change - Training Week 1 (Toronto)
Sales Have Ended
Registrations are closed
Sorry. Ticket sales have ended. Don't miss our next workshop, by signing-up for workshop announcements here: http://www.alterspark.com/update
Sales Have Ended
Registrations are closed
Sorry. Ticket sales have ended. Don't miss our next workshop, by signing-up for workshop announcements here: http://www.alterspark.com/update
Description

Toronto
20-24 March 2017
9:00 am - 5:00 pm
Save up to 17%, with a qualifying discount code.
---
Master digital psychology and emotional design
3 Workshops in 1 Week
---
Days 1-2: Psychology for Digital Behavior Change [P2]
2-Day Essential Digital Psychology - Workshop 1 of 2 (20-21 March 2017)
Over two days, you'll learn the most mission-critical lessons in digital psychology and become proficient in recognizing and applying over 40 principles of digital psychology. You'll discover how to reverse-engineer your competitors' psychological strategies, and gain experience translating psychology into user interfaces, creative content, and digital products that gain impact over time.
This is our most popular workshop and the one we recommend as a starting point for most people who want to learn how to apply digital psychology. Workshop A1 continues the lessons covered in this workshop.
---
Day 3: Psychological Architectures of Digital Behavior Change [A1]
1-Day Advanced Psychological Architectures - Workshop 2 of 2 (22 March 2017)
Building on all the principles you learned in P2, you'll now learn how to build "psychological architectures," by combining psychology into the larger design patterns that underpin landing pages, habit loops, gamification, and more. You'll discover which psychological principles are useless in isolation, which ones frequently backfire, and which ones need to be combined for greater impact. Plus, you'll develop new skills in building persuasive user journeys, along with 10 new principles of interactive feedback psychology.
This workshop is for those who have completed P2 or who are taking workshops P2 and A1 together.
---
Day 4-5: Emotional Design Psychology [E2]
2-Day Design Psychology & Neuroscience (23-24 March 2017)
Learn how to design emotionally intelligent websites, apps, and campaigns by learning the psychology and neuroscience of user emotion, motivation, cognition, and behavior. Discover how to build technologies that motivate and delight your users, while developing skills in managing their stress, and taking pre-emptive action to minimize negative user reactions. Over the 2-days, you'll develop new skills in building emotion-driven wireframes, authoring empathetic content, conducting emotional design audits, producing engaging visuals, and more. We'll also teach you how to carry out simple, low-cost emotional impact research, and give you a head start on adopting the next generation of conversational AI bots, and emotionally intelligent technologies.
You can take this workshop at any time. You'll get more out of it if you complete P2 first; however, there are no formal prerequisites.
---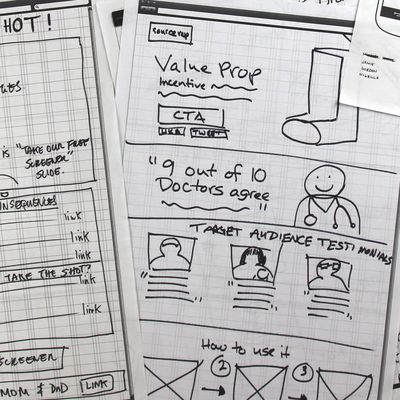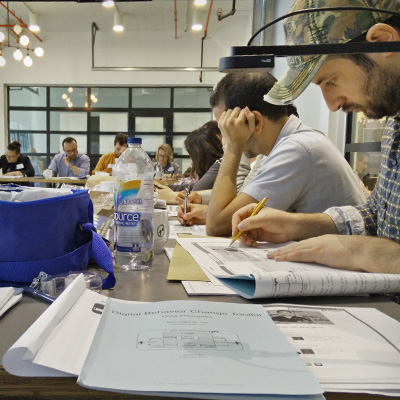 Who should attend our workshops
These workshops are for digital professionals who want guidance on science-based design and industry-best practices. Our training is ideally suited to:
Usability and UI/UX professionals
Graphic designers and interactive designers
Digital marketing and advertising specialists
Content strategists and web writers
Health promotion specialists
Conversion optimization & marketing researchers
---
Science-based, simple and practical
All our workshops are science-based, but we present our lessons with plain language and a focus on practical applications. To aid rapid learning, we use case studies, examples, and hands-on exercises that are both accessible and memorable. And, if you'd like to share your current challenges during the workshop, chances are you'll also walk away with new insights, strategies, and wireframes that you can apply immediately.


---
Certification
After completing all modules, you will receive a certificate of completion. Learn more about your certification options.
---


What they're saying about Dr. Cugelman's workshops

"Great workshop! I enjoyed the training and it was very useful. We will start implementing some of the ideas in our projects."
-Alex Aranda, Senior User Experience Designer, Samsung Electronics
"Participants at any level of digital marketing expertise will get value out of this class."
-Emily Stone, Senior Partner Marketing Manager, Microsoft
"Brian really helped with illustrating persuasive design concepts and will help drive design decisions in the future."
-Robert Hendry, Product & User Experience Leader, Salesforce.com Inc
"This workshop helped me to gain more insight into becoming a better UX designer. The page audits are tremendous and the toolkit is something I will use on a daily basis."
-Czara de la Llana, Senior Interaction/UX/UI Designer, Yellow Pages
"This course was exactly what I was looking for. While I am familiar with the tools and tactics used in digital marketing I now have more insight to WHY we use/implement them."
-Rochelle Skywarok, Digital Marketing Strategist and Investor Relations, Kin Communications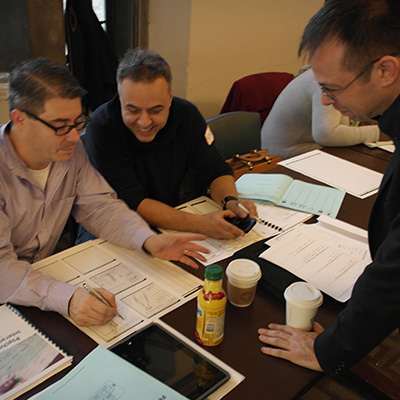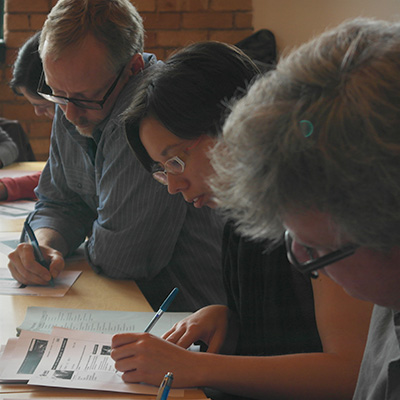 ---


Limited class size
To ensure a beneficial learning environment, and one you'll enjoy, we limit our class size to a manageable number of participants. For this reason, we recommend that you reserve your spot as soon as possible. If our workshop sells out, please join our waitlist and we'll notify you if a ticket becomes available.
---
Guarantees, Terms and Conditions
This workshop is subject to AlterSpark's guarantees, terms and conditions.