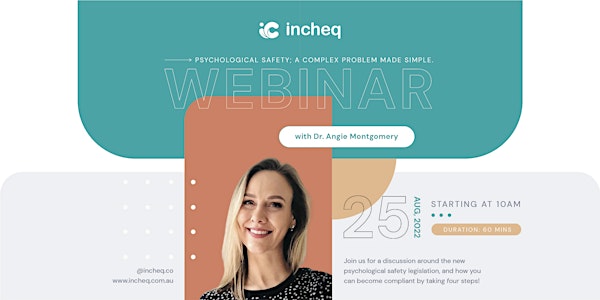 Psychological Safety: A Complex Problem Made Simple
Understand the key ingredients for creating a psychologically safe and healthy workplace, and simple steps to get you on the right track.
About this event
Dr Angie Montgomery is a registered health psychologist, a workplace psychological safety expert, and the co-founder and CEO of InCheq, a tool built for Australian organisations to identify, measure, and best-manage psychosocial hazards in the workplace.
In this one hour session, Dr. Angie will be discussing the new Work, Health and Safety Legislation currently being rolled out across New South Wales, Victoria, and Western Australia, and what that means for Australian businesses. She'll be discussing ways in which organisations can become compliant by taking four steps to mitigate risks within their workplace.