Description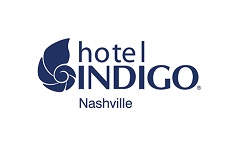 Join us at Hotel Indigo Nashville for a Private 5 Course Diskin Cider Pairing Dinner.

Our award winning Chef Michael Bressler will be preparing some crazy recipes which simply scream "PSYCHO MOVIE!!!!" (can you hear it?) accompanied by locally made Diskin Cider such as some your favorites like Lil' Darlin and Six Oh Five and a few new ones that are bound to become instant favorites as well.
The $85 ticket includes Valet Parking, Gratuity and Tax.
Invite your friends and family but space is limited so don't wait!


"Marion's Last Supper"
LIL' BLONDE
Roasted Pork Belly, Aged Asiago Cornbread, Sage Brown Butter Pears and Pickled Figs
"MOTHER'S Soup"
BOB'S YOUR UNCLE
Puree of Caney Fork Farm Honeynut Squash, Pumpernickel Croutons, Candied Pecan Cream and Smoke Paprika Oil
"Milton meets Mother's knife on the stairs"
RESOLUTION
Slashed Cranberry Sorbet with Sweet Blood Orange
"Stabbed in the shower"
TART CHERRY BOURBON
Charbroiled "Filet" of Beef Angus Ribeye, Sweet Potato Pave, Saute' of Brussel Sprouts and Oyster Mushroom, Pomegranate Blood Spatter Au Jus
"Norman's favorite Kandy Korn"
SIX ONE FIVE
Salted Almond Chocolate Truffle Tart, Tart Cherry Sauce, Kandy Korn Cream and Toasted Pepitas