Psychedelics & Social Change - December Monthly Group
Description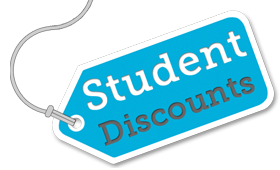 Contact us at info@psychedelicprogram.com using your .edu email for a $10 student discount ticket.
Psychedelics & Social Change
Since the 1960s, psychedelics have been regarded as a powerful tool for personal and social change. And a number of research studies have shown that psychedelics such as psilocybin can bring about spiritual and deeply meaningful experiences that make people feel more open-minded, tolerant and empathetic for months afterward. But does this kind of awakening experience translate into real-life personal and social change? After experiencing "the interconnectedness of all things", do individuals actually become more pro-social or more politically active? What is the relationship between psychedelic use and systemic problems in our society like racism, xenophobia, classism and sexism? In this group, we will turn our attention to the direct, personal experience of these complex issues; this will not be a theoretical or philosophical discussion. Please join us.
This event is hosted by The Psychedelic Program and sponsored by the Harm Reduction Psychotherapy Certificate Program at the New School for Social Research, with the support of the Center for Optimal Living.
General information about these groups: Have you had a psychedelic experience and are looking for someone to talk to? Curious about what you've read about psychedelics in the news? Or maybe someone you know uses psychedelics and you're wondering if it's safe? Come to one of our monthly public groups to learn more, share your story, and have your questions answered in a safe, supportive environment. Each meeting will be facilitated by one of our professionals and will include group discussion.