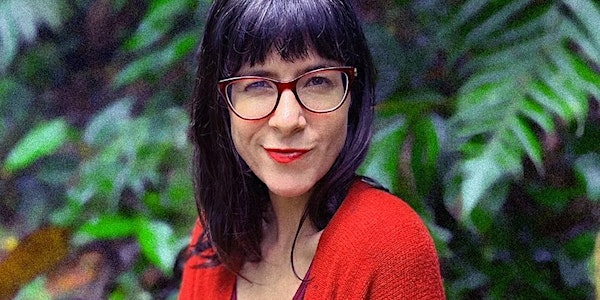 PSYCHEDELICS AND THE STORY: Storytelling Integration with Mareesa Stertz
Join filmmaker, storyteller, community organizer, and Kundalini Yoga teacher Mareesa Stertz in an evening integration workshop...
When and where
Location
Sacred Embodiment Center 1818 E Mercer St Seattle, WA 98112
Refund Policy
Contact the organizer to request a refund.
Eventbrite's fee is nonrefundable.
About this event
PSYCHEDELICS AND THE STORY: Psychedelic Storytelling Integration with Mareesa Stertz
How do the stories we tell ourselves create the life we live? And how can psychedelics help us write a better story? In this workshop, you'll begin taking inventory of your beliefs, goals, and life's experiences; allowing the conscious mind to bring everything available to the table, so it can be applied before, during, and after your journey; empowering you to tell a new story.
Participants will leave with a deeper understanding of the impact our beliefs and stories have on reinforcing our struggles, the role our early experiences have on current circumstances, and tools to help shift those old stories.
This workshop is great for anyone seeking to understand themselves better. Those looking to take stock of the wisdom of their lives. Those looking to step into being the hero's of their own journey :)
Mareesa Stertz is a filmmaker, storyteller, community organizer, and KRI certified Kundalini Yoga teacher. She is a cofounder at Lucid News and the producer and host of the documentary series, The Healing Powers (of Psychedelics and Other Mindful Practices), currently streaming on Gaia TV.
She has shared her stories of working with psychedelics on stages internationally as well as in education, for the Synthesis Practitioner Training Program, and teaches storytelling workshops in retreats and online for leaders and for psychedelic preparation.
She is passionate about using story to illuminate the powerful transformation that comes from navigating trauma, and her work is heavily informed by her own journey of personal growth, which has taken her all around the world, filming with the curanderos of Peru to the holy men of India. She has a BA in Cinema at San Francisco State University, and her films have been featured by Gaia TV, Viceland, Indigenous Films, Merry Jane, and Participant. She is in development on a one-woman play that celebrates the adventure in healing, and is in postproduction on a documentary chronicling her travels in Peru with Ayahuasca, which she thought didn't work for her. You can see her first feature length film on Damanhur, the Spiritual Intentional Community on Gaia TV.
By donation: $15-$20
Location: Sacred Embodiment Center on Capitol Hill 1818 E Mercer St · Seattle, WA
To get there: Navigate to Monsoon Restaurant. Come up the stairs on the left side of Monsoon, turn left at the top of the stairs. The Sacred Embodiment Center is around the corner to the right. Please reach out if you need the accessible entrance.