Psychedelicatessen (non alcohol) with Chef Matthew of Ganja Eats

Saturday, July 22, 2017 from 1:00 PM to 4:00 PM (PDT)
Event Details
Canna-Cocktail Class with THC/CBD (non alcohol) with Chef Matthew of Ganja Eats
If you prefer to replace your alcohol with buds for a healthier alternative, there are also cocktails for you non-drinkers out there. These are bud infused cocktails that have fruity additives and don't contain any alcohol at all. So that way you can enjoy a healthier alternative to alcohol, and get the medicinal benefits of marijuana, too!
Chef Matthew will teach how to infuse  drinks that are non-alcohol but THC and CBD based. Leave your guest in aww as you create a magical cocktail that taste great without the taste of cannabis but all the effects. Psychedelicatessen
---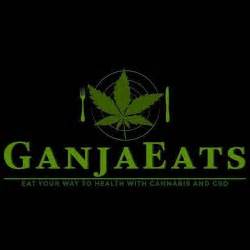 Ganja Eats is a medical cannabis food company that specializes in infusing food and cooking products with lab tested cannabis. They also have a team of talented Chef's trained in several different cuisines. Whether you're using their products to medicate your food or they're cooking for you, you'll be pleased with their level of expertise in cannabis and food. Their resumes and LinkedIn profiles are available at Ganjaeats.org
#CnCClasses to track the stream of photos from our Canna-Classes!
When & Where

1809 Manhattan beach Blvd.
1809 Manhattan beach Blvd.
Manhattan beach, CA 90266


Saturday, July 22, 2017 from 1:00 PM to 4:00 PM (PDT)
Add to my calendar
Organizer
 Sugar and Spyked! We are so excited to bring these amazing treats to your home. We are absolutely positive you won't stop raving all about Tamara Anderson and her genius bakery wonders! We urge you to try any of her delectable and waistline-friendly desserts, treats, and bakery goodies.
It is rare to find a business of this couture in the baked goods industry.  Sugar and Spyked goodies seduce and enchant refined palates with alcohol infused desserts grownups love!  S &S sets the world on fire with something new, delicious, and easy on those love handles. Desserts, sweet treats and baked goods that are combined with alcohol beverages provide a delightful sweet tasting experience to those who are looking for fun and new way to get their sweet tooth fixed. 
Sugar and Spyked has been a best kept secret but now it's online which makes it easier than ever to experience "the real Fav 5 flavor". Think of personal top favorite 5 items.  After trying Sugar and Spyked we know it will be on the list.  S & S bakes whiskey-infused cakes, cupcakes, frozen treats and ice cream delicacies with high-grade liqueurs and spirits.  You'll be feeling in the best of spirits when you try a few. Share them as a status statement, expression, or the perfect gift for that special someone.
Sugar and Spyked offers ideal products for holidays and special events. Each is adult*themed as cool and fun party topics. The company's founder, Tamara, is a culinary expert extraordinaire and proud inventor.  Let Sugar and Spyked! host or cater your next special event or social gathering.  Be the "event" of New Year's!  Let your Christmas party be the most favored to attend. 
Sugar & Spyked! does bridal showers, weddings, baby showers and birthdays galas. Their trade secret cakes showcase cake balls, cheesecakes, brownies, pies, ice cream, alcohol infused toppings, mixings, candy and dessert bars. Try the fruit kabobs, jell-o shots, pudding shots and popsicles. Visualize Vodka, Rum, tequila, Root Beer and Whiskey transformed into confections that are yummy fantastic.  Have bakery fetishes?  Let your every wish be Sugar and Spyked's demand to supply.  We all have sugar fantasies, indulge yours for a change.  Live a little and Fav 5 Sugar and Spyked with "likes" on all prime social media outlets. You'll get all the latest news on new products, gift baskets, and special offers.
Sugar and Spyked adds class, décor, and serious Je ne sais pas. Visit Sugar & Spyked on Facebook, Instagram, and Twitter.  Watch insightful "How-to" videos, and personal interviews with Tamara on Youtube.  See you there!
Know more about Sugar and Spyked by visiting sugarandspyked.com. For inquiries and comments call Tamara Anderson 949-229-3223
Psychedelicatessen (non alcohol) with Chef Matthew of Ganja Eats