Event Information
Location
Larimer Lounge
2721 Larimer St.
Denver, CO 80205
About this Event
Psychedelic Porn Crumpets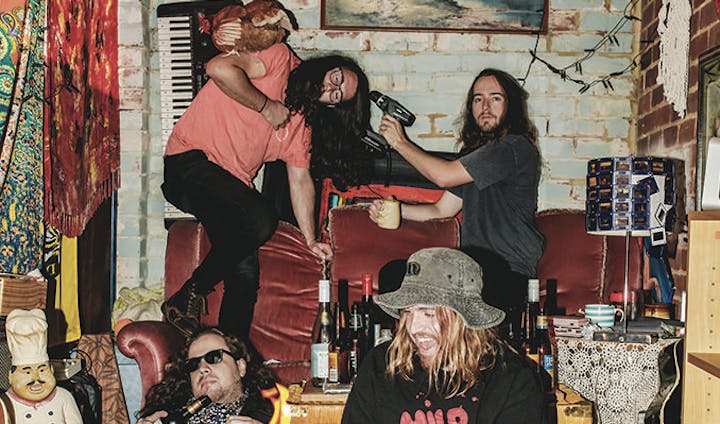 Psychedelic Porn Crumpets are a psychedelic rock band from Perth, Australia. Highlights so far include supporting King Gizzard and the Lizard Wizard, Dune Rats, Black Mountain, Goons of Doom, Skegss, releasing their debut album "High Visceral, Pt. 1", releasing their sophomore album "High Visceral, Pt. 2" and completing a national tour around Australia. The band consists of Jack McEwan (guitar, vocals), Luke Parish (guitar), Luke Reynolds (bass) and Danny Caddy (drums).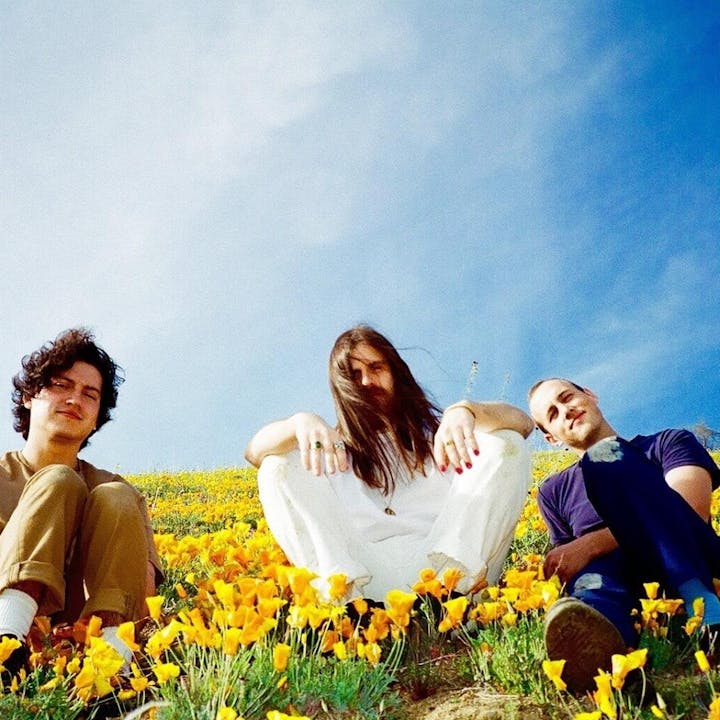 Meatbodies return ascending towards ground level bringing us ALICE. A "heavy-pop" concept, metal on molly. Chad Ubovich, Patrick Nolan, and Kevin Boog step out in new form, souring through diverse stories, tones, and characters. Dancing between quiet and loud, funk and doom. pop and noise. Their messages preached celestial and deafening, a sacred scripture for today's world. A warbling rhodes piano, a liquifying electric guitar, a ghostly synthesizer skating across the sands of a 12 stringed acoustic. Meatbodies dig deep into the rich soils of earth to reveal the chaotic sensual vibrations underneath the fields we walk upon. Connecting our limbs, our mouths, our consciousness to the microcosms of the grime, all while being lit by black light. Captured wriggling and alive in San Francisco by Ubovich and Eric Bauer at The Bauer Mansion. ALICE is a step in the right direction, a new direction, a new way of thinking.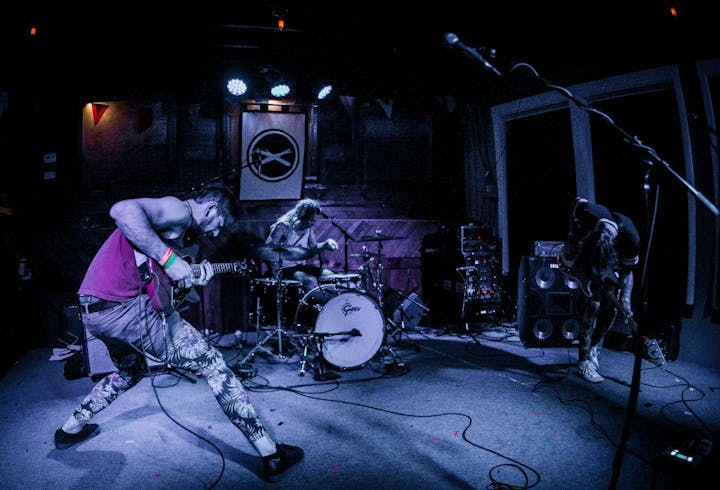 Facebook | Bandcamp | Instagram
Serpentfoot is a three-piece psychedelic garage rock band from Fort Collins, CO. Formed in early 2015 by Jordan Twiggs and Michael Ross in an effort to revive some of the music that had been scrapped by an earlier music project. They quickly brought in Philip Shellabarger to fill out the three piece that exists today. While the initial influences included Ty Segall, Thee Oh Sees, Bass Drum of Death, and other similar jangly garage and surf rock, the band has grown to incorporate heavier psychedelic aspects.
Date and Time
Location
Larimer Lounge
2721 Larimer St.
Denver, CO 80205