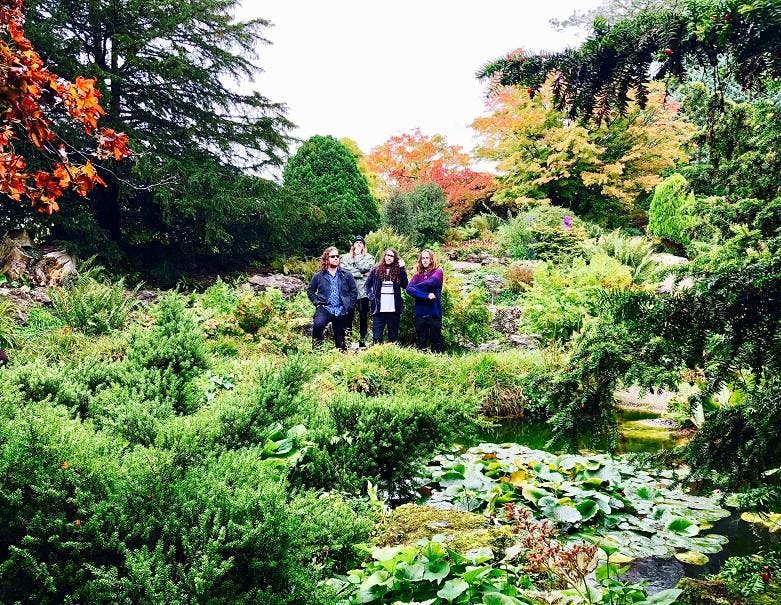 About this Event
$12 (advance), $15 // 21+
------------------
Take the trail out of Perth via Leederville and keep on driving, and you might just stumble across an old horse shed – one where weirdness roams free. Across the bridge from said shed, house parties rage until the early hours and beyond, while around the corner there's a sky-high pile of trash that acts as a makeshift home for the local rat population. It's here, amongst jam sessions that would last six-hours plus, that the wacky, sprawling sound of PSYCHEDELIC PORN CRUMPETS was born.
Originally formed as a uni course solo project for McEwan, who moved to the barn while "trying to live the bohemian life… until I ran out of internet", PSYCHEDELIC PORN CRUMPETS' night-long jam sessions and unconventional abodes are just the tip of their iceberg of happy accidents. He and fellow bandmate and guitarist Luke Parish met through a "local courier", while their upcoming record 'High Visceral' – a riotous stomp of psych-rock escapism – was inspired by the most unlikely of situations: their time as tradies, working on building sites. The two then teamed up with Danny Caddy & Luke Reynolds, completing the line-up.
Over the course of five years and five LP's, L.A. veterans, FRANKIE AND THE WITCH FINGERS, have been mutating and perfecting their high-powered rock n' roll sound. After savagely touring the USA and Europe, this four-headed beast has shown no signs of relenting—appearing like summoned daemons and dosing crowds with cerebral party fuel. The main attraction of FRANKIE AND THE WITCH FINGERS is their explosive performance. With their rowdy and visceral approach to live shows, each member brings their own devilry to induce an experience of bacchanal proportions.
Slipping through the cracks of the midwestern walls of Chicago is a haze of psychedelia, blues-infused riffs, and garage-dwelling rock induced by BLUE DREAM. Surprisingly enough, after six years of explosive shows and performances, this four-piece behemoth of smart rock kicks off this evening with a highly anticipated set of acid drenched rock & roll.