Psychedelic Pharmacists Association Book Club #2 - Good Chemistry
You're invited to the second meeting of the Psychedelic Pharmacists Association book club series.
About this event
In this book club meeting, we we will be continuing our discussion of "Good Chemistry: The Science of Connection" by Julie Holland.
During our first book club meeting, we discussed the introduction and chapter 1. We'll continue with chapters 2-4 in this meeting.
The book club event will take place on 12/19/21 at 1pm PT (4pm ET), for about 1.5 hours. Feel free to join the discussion as long as you are able - no pressure to stay the entire time.
You can use our affiliate link to buy the book from bookshop.org here, or on Amazon.com here, anywhere else you buy books.
Here's the book description from Amazon:
"A psychiatrist and psychedelic researcher explores the science of connection—why we need it, how we've lost it, and how we might find it again.
We are suffering from an epidemic of disconnection that antidepressants and social media can't fix. This state of isolation puts us in "fight or flight mode," deranging sleep, metabolism and libido. What's worse, we're paranoid of others. This kill-or-be-killed framework is not a way to live. But, when we feel safe and loved, we can rest, digest, and repair. We can heal. And it is only in this state of belonging that we can open up to connection with others.
In this powerful book, Holland helps us to understand the science of connection as revealed in human experiences from the spiritual to the psychedelic. The key is oxytocin—a neurotransmitter and hormone produced in our bodies that allows us to trust and bond. It fosters attachment between mothers and infants, romantic partners, friends, and even with our pets. There are many ways to reach this state of mental and physical wellbeing that modern medicine has overlooked. The implications for our happiness and health are profound.
We can find oneness in meditation, in community, or in awe at the beauty around us. Another option: psychedelic medicines that can catalyze a connection with the self, with nature, or the cosmos. Good Chemistry points us on the right path to forging true and deeper attachments with our own souls, to one another, and even to our planet, helping us heal ourselves and our world."
We look forward to seeing you there!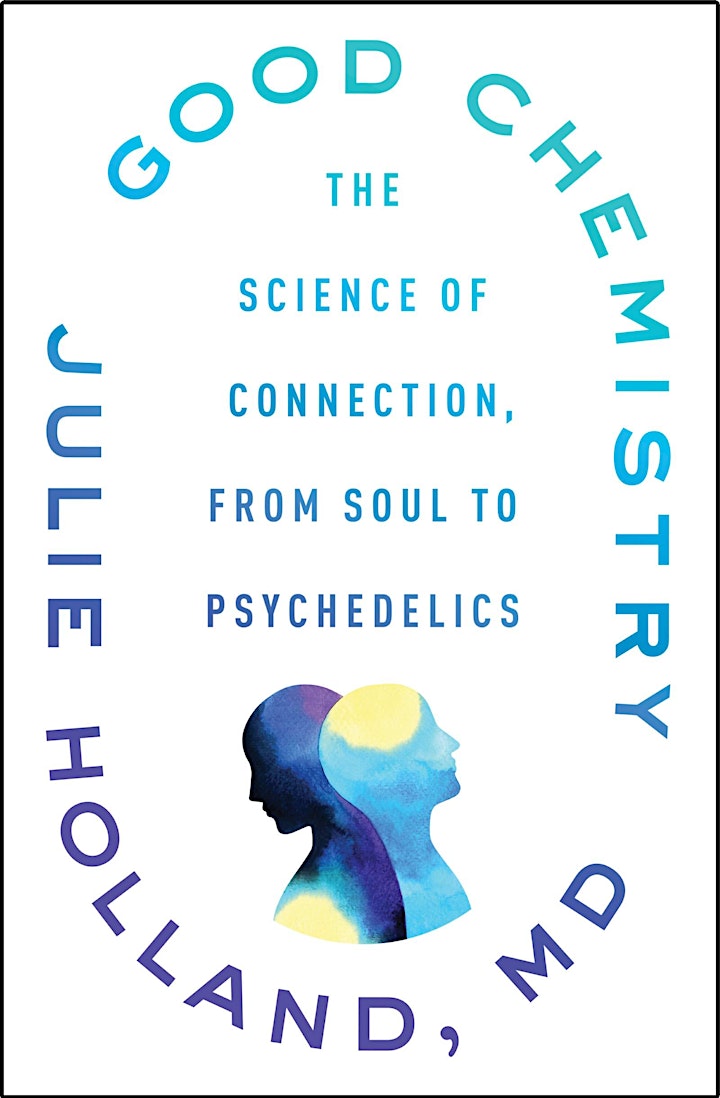 Organizer of Psychedelic Pharmacists Association Book Club #2 - Good Chemistry