Multiple Dates
Psychedelic Integration - Monthly Group
Description
Have you had a psychedelic experience and are looking for someone to talk to? Curious about what you've read about psychedelics in the news? Or maybe someone you know uses psychedelics and you're wondering if it's safe?
Come to one of our monthly public groups to learn more, share your story, and have your questions answered in a safe, supportive environment. Each meeting will be facilitated by Dr. Katherine MacLean, the director of the Psychedelic Education and Continuing Care Program and will include guided meditation, experiential exercises and group discussion.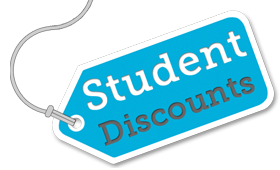 Tickets for each group are $30 per person. Contact us at info@psychedelicprogram.com using your .edu email for a $15 student discount ticket.
The psychedelic integration group meets once a month on the third Thursday of each month at the Center for Optimal Living, 370 Lexington Ave, Suite 500 (corner of 41st and Lexington).
If you have had a personal psychedelic experience, whether it was intensely positive or challenging and confusing, this is a fantastic opportunity to share your story and learn from others about how to integrate the lessons from these experiences into your daily life. The group is also open to people who have never had a personal experience with psychedelics. We will focus on best practices for implementing positive life changes and reducing potential harms associated with psychedelic use.
Please arrive 10-15 minutes early to check-in and get settled. Because of the intimate nature of the experience, we will begin promptly at 7 and you may not be allowed to join the group if you arrive late.
In keeping with the law and out of respect for your fellow group members, we strongly discourage the active use of psychedelics or other psychoactive drugs during group meetings.
This event is hosted by The Psychedelic Program, with the support of the Center for Optimal Living. Information about The Psychedelic Program, including monthly groups, individual psychotherapy, and educational and training events, can be found at www.psychedelicprogram.com
REFUNDS: Refunds will only be honored if they are requested more than 24 hours prior to the event. There are no refunds to requests that are made within the 24 hours prior to the event or at any point after the event. To obtain a refund, please email info@psychedelicprogram.com.