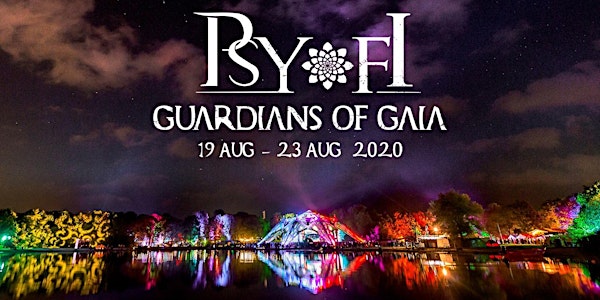 Psy-Fi 2020 "Guardians of Gaia"
Psy-Fi is back in 2020 at Groene Ster in Leeuwarden!
When and where
Location
De Groene Ster De Groene Ster 8926 Leeuwarden Netherlands
About this event
Psy-Fi "Guardians of Gaia"
19-23 August 2020
A lot has happened since our last edition where we proclaimed to leave Leeuwarden for good in search of a new land to host our beloved gathering.
Out of our search, a beautiful new location has emerged and at the same time the province of Friesland and the municipality of Leeuwarden have expressed their desire to keep us on our current spot. After many meetings where we expressed our needs, we've all come to the conclusion to host Psy-Fi 2020 in Leeuwarden once more. While in the mean time keeping our options open to develop a new beginning at the potential foresaid new location.
What is sure is that Psy-Fi 2020 will take place, most likely in Leeuwarden. We will keep you informed as we go on.
1st phase ticket sales start on Wednesday the 30th of October 2019 at noon CEST.
We thank you all for your patience and support and we can't wait to see you all again next summer!
The Psy-Fi Crew