PSSUG: Operational validation of SQL Server at scale w Jenkins & PowerShell
Description
Teaser demo (51 seconds)
https://www.youtube.com/watch?v=wQwOdUbuSGY&feature=youtu.be
About the session
Are you accountable for databases or database servers? Do you fix problems only to see them pop up again months or years later in slightly different scenarios? Have you been called at 2am and asked to "health check" hundreds of servers for an issue that nobody in the world has ever documented before?
There's an easy mode (well, almost easy) to do that and possibly even avoid those problems in the first place. In this session you're going to get:
A validation based workflow to efficiently structure you and your team's day to day duties, define your accountabilities, and carefully cover your posterior.
Free tools to fix things and make sure they stay fixed over time. Really free. As in you couldn't pay for them even if you wanted to.
If you work with one instance you're going to see how your work could be done better and also scale up to 350 instances and beyond. And if you work with 350 instances you're going to learn how to have fun doing it.
We're going to discover:
Jenkins, a cool web application you can install on your workstation to provide orchestration and reports.

How to integrate PowerShell with Jenkins and multi-thread efficiently in the background with PoshRSJob using a ready-to-go template so you don't need to worry about how it works.

Then we're going to write a few tests. They're not going to be beautiful tests, they'll be for crapulent SQL Server edge cases that will hit you one day. If you've ever said, "I don't know what to test", this will make you regret it.

I'll also discuss a few other PowerShell modules like CimSession and DbData and why you might want to use them for reliable and scalable tests.
You should understand a little PowerShell in order to follow along (what is a module, what is a function, what is a variable, what is a loop, what is a .NET object). But it's very minimal.
By the end of the session you should be reconsidering your life and have the tools and know-how to pick up where we left off in your own environment.
You'll also get pretty cool web-based graphs like this: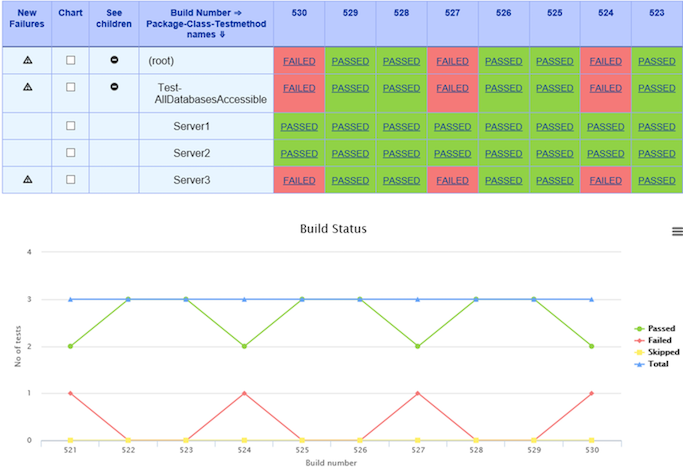 About the speaker
Cody Konior has a decade of SQL Server experience, five years PowerShell experience, his last PowerShell presentation has 45,000 views, and his blog has a few thousand visitors a month. But having never felt the warm embrace of an MVP award it's almost certainly all for nothing.
About the Perth SQL Server User Group
PSSUG is a PASS chapter run by Jenny Richardson and Cody Konior. We meet once a month to enjoy technical presentations about SQL Server over complimentary pizza and refreshments. Whether it's your first time attending, or you just haven't been in a while, come join us!
Things have been quiet the past few months so let's start off this year with a bang!