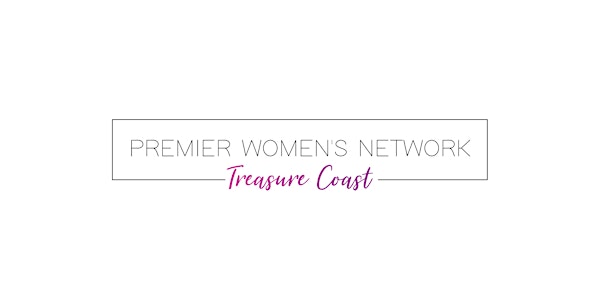 PSL Premier Women's Network
This ladies only networking luncheon meets the 1st Tuesday of each month. Come network, win prizes, give a commercial, enjoy a great lunch.
When and where
Location
Tutto Fresco 9501 Reserve Blvd Port St. Lucie, FL 34986
About this event
Come enjoy a positive room full of professional women. It is non-industry exclusive with the opportunity to make valuable connections and be a resource for your personal circles of influence. Meetings are one time a month with no annual fee, just pay for lunch and have fun when you can attend.
One prize per person. Must register online in advance. Tickets are non-refundable as we are striving to support local restaurants who are being paid for each ticket registered. Be sure to bring business cards and your name badge (stickers are provided if you don't have one).
1st Tuesday of each month: PSL
2nd Friday of each month: Vero Beach
3rd Wednesday of each month: Stuart
Learn more or inquire about being a speaker at www.tcpremierwomensnetwork.com
www.veropremierwomensnetwork.com