Description
Plano Band Alumni - please join us!
For the 3rd straight year we will march into Clark Stadium with the band at the October 6 game! We are also invited again to SIT AND PERFORM WITH THE BAND during the game!
Do I have to play an instrument, and will there be a rehearsal?
No, you do not have to play to march with us. If you do play, there will be a short rehearsal Monday, October 2, 6:30-7:30pm in the PSHS Band Hall. Download sheet music to March Grandioso from the Files section of our Facebook group here: https://www.facebook.com/groups/planowildcatband/files/
Do we wear a uniform?
To march with us you must purchase an official Plano Band Alumn Polo shirt. If you bought one in the last two years then you are good to go. These shirts are 100% cotton and tend to run a little small - choose your size accordingly. Please wear black pants and comfortable shoes.
DEADLINE FOR SHIRT ORDERS EXTENDED TO 9AM, MONDAY SEPTEMBER 18.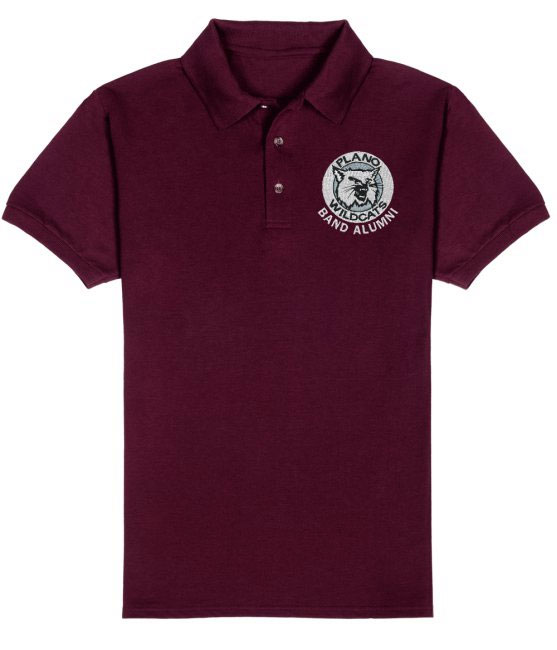 How do I pay?
Click the green TICKETS button at the top of this page. If you already have a shirt, buy a FREE "I already have an alumni polo shirt" ticket. If you need a shirt, buy a Alumni Polo Shirt ticket, in your size, for $32 ($34 for 2XL sizes). This price includes your shirt plus a modest donation to the band boosters. Please consider an additional donation to the band boosters if you are able - the kids need your support!
Do I have to buy a ticket to the game?
If you are sitting with the band during the game you do NOT have to purchase a ticket to the football game. If you want to sit with family and friends away from the band, you must purchase a game ticket from the Clark Stadium box office. The "tickets" we are selling on this page are NOT for the football game - they are to reserve your spot for the march-in and pay for your shirt.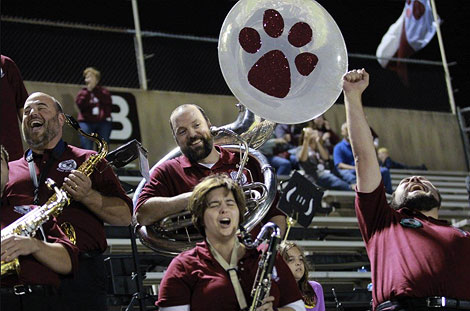 I was a drummer or a drum major at PSHS. Can I do that during the march-in?
Last year we had former drum majors marching up front and alumni drummers marching with drums provided by the band. Contact PSHS percussion specialist Michael Hernandez if you need to borrow a drum for the event.
Can I participate if I have a financial hardship right now?
We'll do anything we can to help if the shirt cost will prevent you from participating. Contact organizer David Lovrien via the envelope icon below to discuss.
PLEASE CHECK OUR FACEBOOK EVENT FOR UPDATES AND FURTHER DETAILS:
https://www.facebook.com/groups/planowildcatband/