Description
The Penn State Hotel & Restaurant Society Hospitality Executive of the Year event will be held at The Nittany Lion Inn University Park in conjunction with Blue-White Weekend on April 12, 2018. The event will include the presentation of the Hospitality Executive of the Year Award. The 2018 honoree is Arne Sorenson, president and CEO of Marriott International.

About the Honoree
Arne Sorenson, president and CEO of Marriott International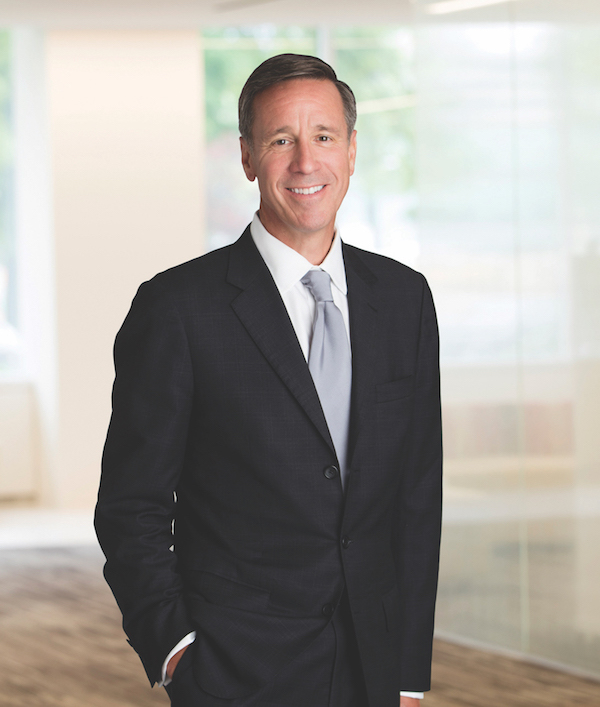 Sorenson follows the legacy of Bill Marriott, Jr., who was named Penn State's Hospitality Executive of the Year in both 1967 and 1987. Bill Marriott is the only two-time honoree in the award's history.
Sorenson joined Marriott in 1996. He became the third CEO in the company's history in 2012—and the first without the Marriott surname.
Previously, he served as Marriott's president and chief operating officer. He has held a number of positions, including executive vice president, chief financial officer, and president of continental European lodging. He was elected to Marriott's board of directors in 2011.
Before Sorenson joined Marriott, he was a partner with the law firm Latham & Watkins in Washington, D.C., where he specialized in mergers and acquisitions litigation.
Sorenson is the chair of the U.S. Travel Association CEO Roundtable; member of the Luther College Board of Regents; member of the Stewardship Board of the World Economic Forum System Initiative on Shaping the Future of Mobility; and, member of the Board of Trustees for The Brookings Institution. Sorenson's Influencer blog, which appears on LinkedIn, has roughly 500,000 followers.
He is a graduate of Luther College in Decorah, Iowa, and the University of Minnesota Law School. He and his wife, Ruth, have four adult children.
FAQs
What are my parking options for the event?
The closest parking is the Nittany parking deck located next to the Nittany Lion Inn.

Visitors parking at the East, HUB, and Nittany decks will be required to take their entry ticket with them after parking their vehicle, as payment will be due before returning to the vehicle to exit. Entry tickets will still be issued from stations at the entrance to each facility, and the standard hourly parking rate will remain $1 per hour, with the exception of the East Deck, where the fee for the first hour of parking will be prorated at $0.25 for each 15-minute period.
When ready to exit, visitors will pay for parking by walking to one of the new pay stations located within each facility before returning to their vehicle. Nittany deck has three stations on ground level near each elevator and near pedestrian exit along west side of deck. These machines allow payment with a major credit or debit card (Visa, MasterCard, Discover), as well as with U.S. currency (cash or coin). Once payment has been received, visitors will return to their vehicle to exit the facility, submitting the paid ticket into any of the exit lane machines to open the exit gate.
Where can I stay?
There is a block of rooms should you need lodging at the Nittany Lion Inn. Please contact them directly at (800) 233-7505, or go to a secure website www.pennstatehotels.com and mention the room code PSHR18B.
For additional accommodation options visit: http://www.visitpennstate.org/sleep/hotels-motels-&-inns/
What should I wear?
Attire is business professional.
How can I contact the organizer with any questions?
Jackie Golas
814-865-1854
shmevents@psu.edu

Do I have to bring my printed ticket to the event?
No, as long as the registered name(s) match the person(s) attending.

What's the refund policy?
We understand that circumstances may change which have an effect on your ability to attend events that have been booked and paid for.
Should your attendance plans change the following will apply:
Name change:
Your registration is transferable to another attendee. There is no fee for a change in attendee name. Please email name change to shmevents@psu.edu.
Cancellation:
Should you be unable to find a replacement and seek a refund, the following applies:
Once PSHRS has confirmed final minimum numbers with the venue and the cost is committed, no refund will be given. PSHRS must pass on this cost to the attendee who is cancelling.
Cancellations received by April 5, 2018 will receive a full refund.
Cancellations received after April 5, 2018 no refund will be given.
All cancellations must be advised via email to shmevents@psu.edu or requested via this event registration site.