Location
SVA Theater
333 W 23rd St
New York City, NY 10011
Refund policy
Refunds up to 7 days before event
Sales Have Ended
Ticket sales have ended
This session has expired. Please refresh your browser and begin the experience (or call us on 646 520 4672 and we'll help!!)
Description
Each year, leading retail intelligence service PSFK presents a survey of the most important aspects of retail innovation along the customer experience journey.
For 2019, the focus of the PSFK Future of Retail 2019 Conference will explore the shift towards Direct To Consumer retail and expert speakers will reveal the opportunities for all brands and retailers.
PSFK will gather pioneers leading the DTC shift and together we will present consumer insights, market trends and potential strategies. Speakers include founders and senior executives at Bonobos, Dirty Lemon, Eileen Fisher, Hello, Lively, Pinterest and Ro.
---
This conference will provide a breadth and depth to our analysis by covering enterprise critical strategies around supply chain and technology infrastructure, store design and service, and CRM and loyalty systems.
As the cornerstone event of New York Retail Innovation Week, ticket buyers will be able to attend any other event - paid or free - with their pass (venue capacity rules still apply).
Who Should Attend?
Anyone involved in the creation of the retail and service experiences online, on mobile and in-store: retailers, brands, agencies, technology companies and service providers. We will be providing tools and activities to provide active networking before, during and after the event.
Our Conference Speakers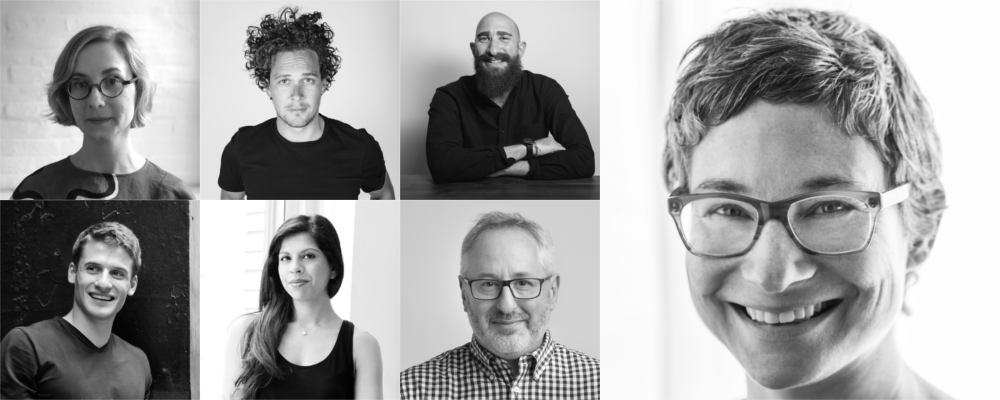 Cheryl Guerin - Executive VP, North America Marketing & Communications
Amy Hall - VP at Eileen Fisher
Brad Andrews - Co-President at Bonobos
Zak Normandin - Founder & CEO, Iris Nova (DIRTY LEMON)
Amy Vener - Vertical Strategy Lead at Pinterest
Michelle Cordeiro - Founder at Lively
Craig Dubitsky - Founder at Hello Products
Adam Levene - Founder at Hero
Zachariah Reitano - Founder at Ro
Healey Cypher - CEO at Zivelo
Natalie Bruss - Partner at Fifth Wall Ventures

Agenda

For the Future of Retail 2019 Conference the agenda will follow three key pillars that define the Direct-To-Consumer space:
8.15am - Doors open & Networking
8.45am - Welcome & Intro from PSFK Founder Piers Fawkes
8.50am - Suzy presents actionable insights contributed to Future of Retail 2019 report

9.00am - Owning the Infrastructure theme setup with Scott Lachut, PSFK's President of Research and Strategy
9.05am - Keynote Presentation from Pinterest's Amy Vener
9.25am - Update Presentation from Zivelo's Healy Cypher
9.30am - Fireside Chat with Fifth Wall's Natalie Bruss
9.50am - Owning the Experience theme setup with Scott Lachut, PSFK's President of Research and Strategy
9.55am - Keynote Presentation from Hero's Adam Levene
10.15-10.45am - Break
10.45am - Fireside Chat with Mastercard
11.20am - Fireside Chat with LIVELY's Michelle Cordeiro Grant & PSFK's Catherine Ollinger
11.40am - Owning the Relationship theme setup with Scott Lachut, PSFK's President of Research and Strategy
11.45am - Keynote Presentation from Ro's Zachariah Reitano
12.05pm - Fireside Chat with Bonobos' Brad Andrews & PSFK's Scott Lachut

12.25pm - Keynote Presentation from Hello Products' Craig Dubitsky
12.45pm - Keynote Presentation from Dirty Lemon's Zak Normandin
12.59pm - Close / Attendees visit other New York Retail Innovation Week events