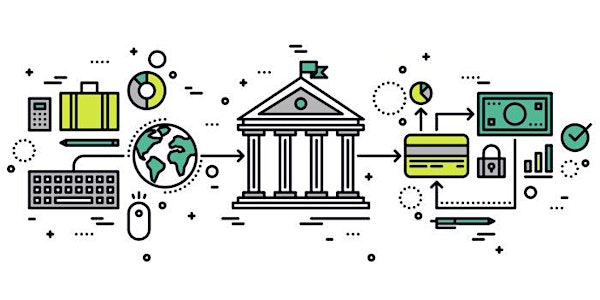 PSD2 and Open Banking - the next big thing
When and where
Location
MESH Tordenskiolds gate 3 0160 Oslo Norway
Description
Den norske dataforening
faggruppe for Mobil Strategi inviterer til gratis seminar!
PSD2 er EUs nye betalingsdirektiv, som alle banker i EU skal oppfylle innen september i år. Dette kommer til å endre hverdagen radikalt både for banker og brukere av bank- og betalingstjenester, på grunn av at alle banker må åpne opp sine tjenester for tredjeparter
Bli med på neste Mobile Pulse den 8. mai og hør hvordan CTO i Vipps, Jan Solhøy, og andre fortelle om hvordan den nye hverdagen kommer til å bli.
=========
Program:
17:30 Dørene åpner
17:50 Innledning av konferansier
18:00 Sponsorens 10 minutter
18:10 Open banking
Det er ikke PSD2, men open banking som er «the next big thing». Nordea tenker at fremtidens bank skal bygges sammen med andre.
Vi tror på en åpen og imøtekommende strategi hvor en inngår samarbeid og utvikler verdi for kundene sammen. Vi er ikke best på alt, men vi er best på noe, og som Nordens største bank er vi opptatt av å levere alle våre kunder i alle land det beste fra alle verdener på kryss av landegrenser.
Trond Inge Østbye, Leading Daily Banking Business Development Nordea Norway
18:35 Kort pause
18:45 "How PSD2 can change the customer journey in retail" - Et effektivt samvirke mellom handel, banker, mobilselskaper og fintech selskaper.
Kristian Klavenes, Chief Innovation Officer & Co-founder; Aera Payment & Identification
19:10 How can we make Open Banking mainstream
EVRY has helped 40 banks comply to PSD2. However, PSD2 was just the beginning to induce innovation in financial industry, the real disruption is yet to come. Open Banking will be successful and create the intended outcome when its mainstreamed and users reap the benefits. Can open banking offer what it takes to generate mass adoption? How do we increase user adoption?
Mehreen Iftikhar, Evry
19:35 Vipps girer om – med BankID og BankAxept på laget
Vipps er Norges største betalingsapplikasjon med over 3 millioner brukere, som eies av de norske bankene i fellesskap.
Vipps inkluderer nå i tillegg BankID og BankAxept, med over 4 millioner eID brukere og størsteparten av norske betalingstransaksjoner med kort går over BankAxept infrastruktur. Men er Vipps godt nok rustet for konkurransen som kommer... ?
Jan Solhøy, CTO i Vipps
=================
Tid: Onsdag 8. mai kl 17:50-20:00 (dørene åpner 17:30)
Nettverksmøtet er GRATIS for alle. Mulighet for kjøp av mat og drikke i første etasje.
Arrangør: Faggruppen Mobil Strategi
Kontaktperson: Elisabeth Kras
=================
Takk til vår partnere:

Trifid
vet hva som skal til for å identifisere, planlegge og gjennomføre verdiskapende prosjekter. Vi leverer ekspertise innen rådgivning av teknologiske, forretningsmessige og organisatoriske endringer.
Vi hjelper virksomheter med å hente ut gevinster fra teknologiprosjekter, og ivaretar helhetsperspektivet ved endring. Dette gjør vi ved å koble digitalisering og annen teknologiutvikling med virksomhetsutvikling og håndtering av de menneskelige behovene for endring.
Våre tjenester brukes best når digitalisering, modernisering og transformasjon er drevet av virksomhetens forretningsbehov og involverer teknologi, virksomhetsprosessene, toppledelsen, medarbeiderne og sluttbrukerne.
-----------------------------

Systek
er et norsk IT-konsulentselskap som siden oppstarten i 1980 har levert rådgivende og utførende tjenester til markedsledende kunder i privat og offentlig sektor. Vi består av erfarne systemutviklere og rådgivere med god teknologiforståelse og evne til å sette oss inn i komplekse problemstillinger.
Tjenestene vi leverer er innen systemutvikling, arkitektur, prosjektledelse og test. Prosjektene krever ofte en tverrfaglig tilnærming hvor vi setter sammen de riktige hodene kombinert med de beste verktøy og metoder, for å sikre kunden en helhetlig løsning med de beste resultater.
Systek er et uavhengig konsulentselskap uten forretningsmessige forbindelser til leverandører. Våre kunder skal alltid være trygg på at vi har deres interesse i fokus, og får råd basert på deres utgangspunkt og problemstilling.