About this event
Join the Positive Schools Center for four, 75-minute workshops exploring how the related practices of self-care and self-expression, and how they are essential to develop and maintain student, family, and community voice!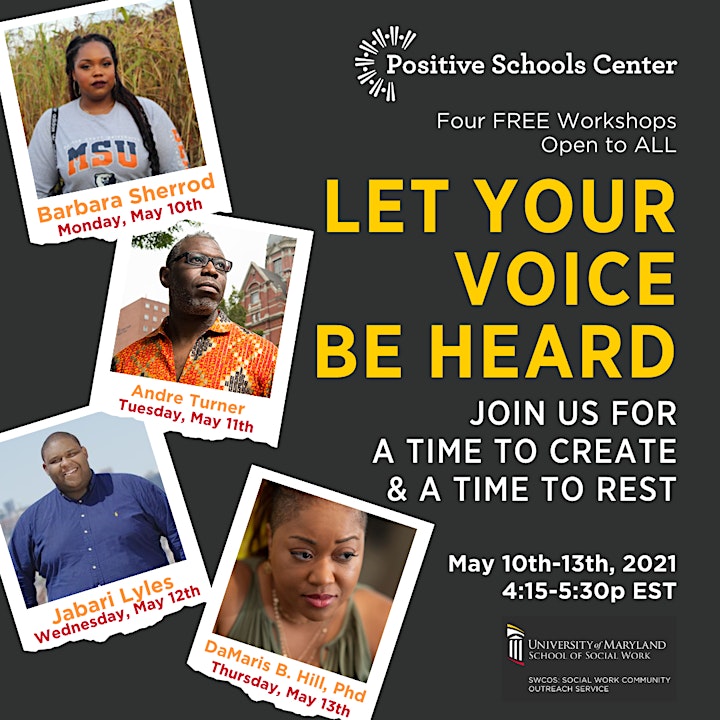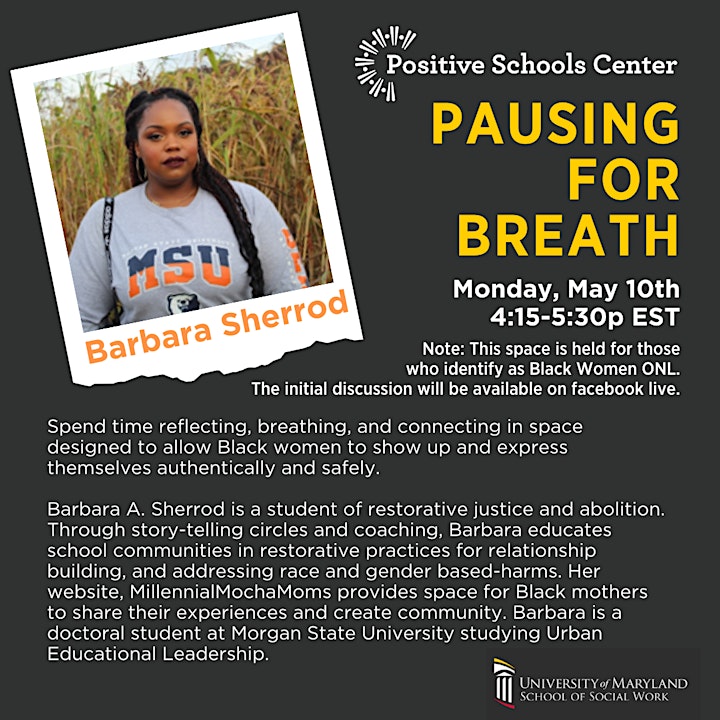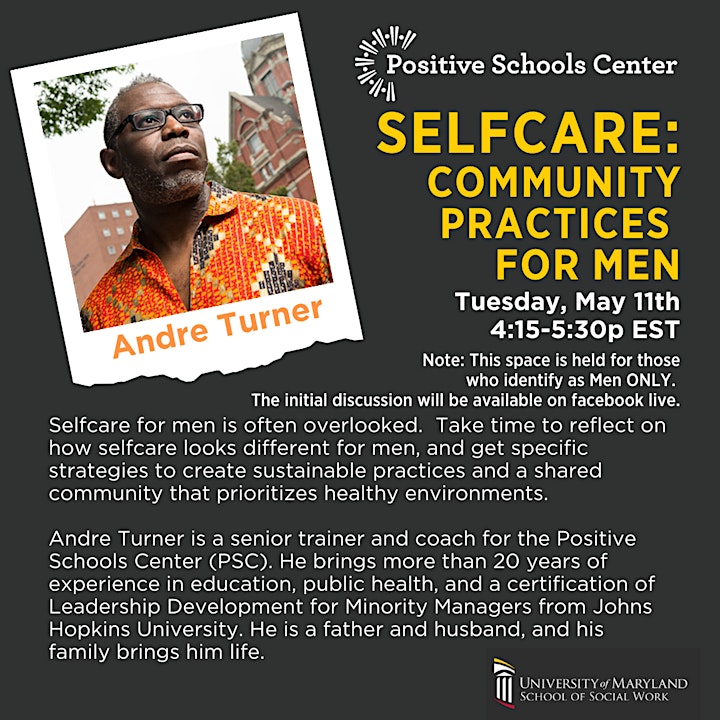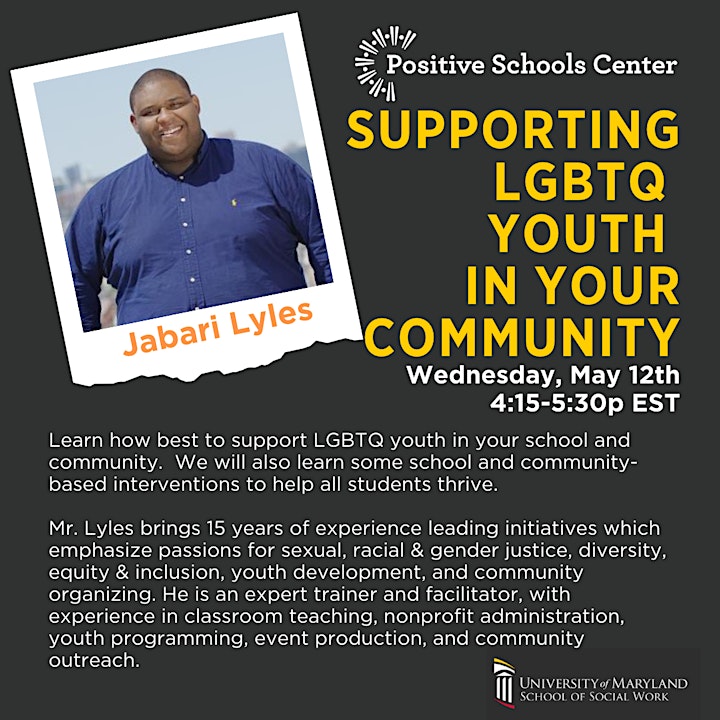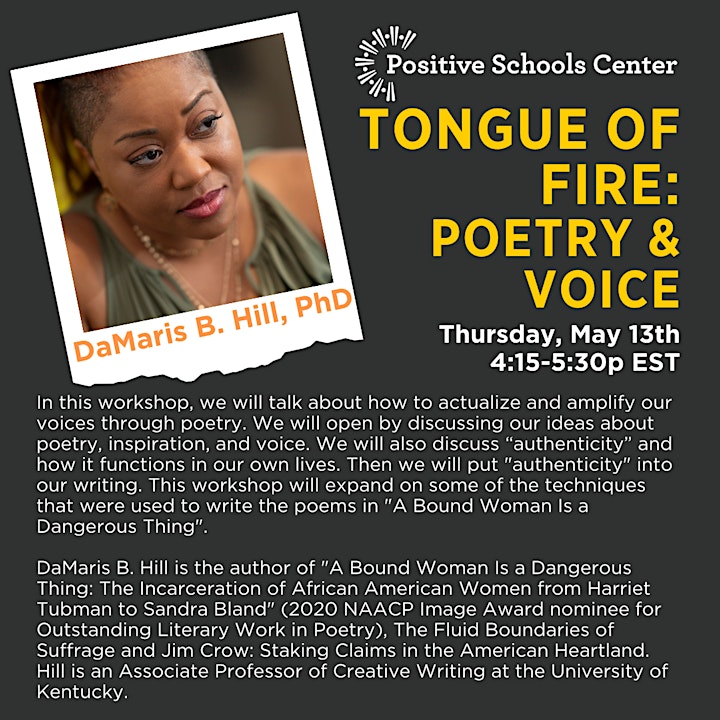 Organizer of PSC May Workshop Series: Let Your Voice Be Heard!
The Positive Schools Center wants to create Positive, Supportive, and Mindful learning communities: places in which students and school staff can connect with each other in a safe and positive environment in a mindful manner, positively develop as students and staff, and grow as student scholars and educational leaders. 
The Positive Schools Center aims to partner with school districts to identify and collaborate around issues related to school climate and punitive discipline, especially when those issues result in high rates of suspensions and expulsions. The Center has been developed to guide the school climate transformation of the K-12 school system in Maryland.